View entry
Name: TRENCH, Arthur Hugh Donald Le Poer ISO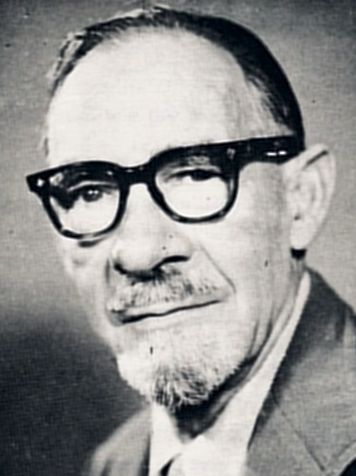 Birth Date: 11 Mar 1889 Cambrien, Jamaica
Death Date: 6 June 1965 Mombasa
First Date: 1916
Profession: Coffee plant inspector
Area: Nairobi, 1937 Kathpat Coffee Board, Kiambu
Married: 1920 Hilda Mabel Bradshaw b. 8 Apr 1883 Ecclesall Bierlow, Yorks., d. 1956 Westminster
Children: Kathleen Muriel (Bonham) (1920 Ecclesall Bierlow-9 Apr 1999 Karen); Patricia Helen (5 Apr 1922 Nairobi, drowned in SS Khedive Ismail 12 Feb 1944 near Maldives)
Book Reference: KAD, Red 25, Red 31, Hut, EA & Rhodesia, Red 22, Dominion, Gazette, Red 19
School: Eastbourne College and O.A. Guelph, Canada
General Information:
East Africa & Rhodesia - 23/8/56 - Mrs Hilda Le Poer Trench, who has died suddenly in London, went to Kenya in 1913 as a nursing sister, and served in the East African campaign of the First World War. Later she took over the Kenya Nursing Home. In 1920 she married Mr A.D. le Poer Trench, a coffee planter in Kenya. There were two daughters of the marriage, one of whom was killed when a transport was sunk by Japanese submarines off the East African Coast.
Dominion - Agricultural Department - Senior Coffee Officer - 1930
Gazette - 12/11/1919 - Register of Voters - Nairobi, North Area - Arthur Hugh Donald Le Poer Trench - Adviser for Coffee, Ainsworth Hill
Red Book 1919 - Agricultural Dept. - Coffee Plant Inspector - A.D. Le Poer Trench
KAD 1922 - Senior Coffee Officer, Agriculture Dept.
Gazette - Voters List 1936 - Arthur Hugh Donald le Poer Trench, Adviser for coffee, 2nd Ave., Parklands and Mrs Hilda Mabel le Poer Trench, 1st Ave, Parklands
Gazette 16 Nov 1965 probate