View entry
Name: TAYLOR, Cyril Bertram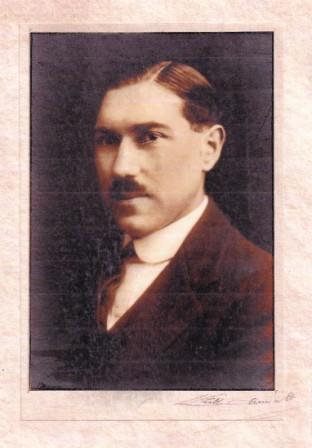 Birth Date: 17 Jan 1893 Woking
Death Date: 17 Sep 1979 Godalming
First Date: 1921
Profession: Magadi Soda Co. chemist
Area: P.O. Kajiado
Married: In Paddington 14 Feb 1925 Bridget 'Bee' Bannon, b. 19 June 1896 Bandon, Ireland, d. 1 Dec 1978 Godalming
Children: Margaret Patricia (22 July 1930 Buxton-2000); John (1933); Patrick (1938)
Book Reference: KAD, Red 25, Hut, Red 22, Patrick Taylor
War Service: RE
School: Imperial Coll. London Univ.
General Information:
Info from Pat Taylor (daughter) Chemist. Family details
KFR - My father went out to Magadi in 1921. He was a chemist at the soda works and travelled by boat through the Med and Suez Canal. On leave on 1925 he married my mother, and they returned to Magadi that year for another couple of years.