View entry
Name: KITTERMASTER, Harold Baxter KBE, CMG, OBE, Sir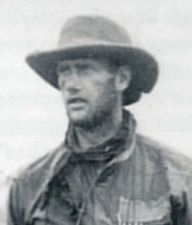 Birth Date: 14.5. 1879 Shropshire
Death Date: 14.1.1939
First Date: 1908
Profession: Official of Colonial Admin., i/c NFD, Col. Sec. Somaliland Prot.
Area: Governor Somaliland Protectorate 1926, Later British Honduras, 1922 Kapsabet, 1914 Marsabit
Married: 1923 - Winifred Elsie Rotherham
Children: is, 1d
Book Reference: North, Gillett, HBEA, Moyse, Lillibullero, Debretts, KAD, Hut, Red 22, Web, Leader14, Red Book 1912, LG, Gazette, Red 19
School: Shrewsbury School and Christ Church College Oxford
General Information:
Debretts - was in Transvaal Education Dept. 1903-7, an Assist. Dist. Commr., EA Protectorate 1908-15, a Dist. Commr. 1915-21, and Sec. to Administration, Somaliland Protectorate 1921-6, since when he has been Gov. and Com.-in-Ch. Thereof
KAD 1922 - District and Resident Commissioner and Resident Magistrate
Web - British Perspectives on Aulihan Somali Unrest in the East Africa Protectorate, 1915-18 by George L. Simpson Jr. - description of his activities in the NFD at this time.
Web - Rowed in the Boat Race of 1900
Red Book 1912 - H.B. Kittermaster - Ngabotok
London Gazette - 18 Nov 1918 - OBE for distinguished service in connection with the War - Harold Baxter Kittermaster Esq., DC, EA Protectorate Civil Service
Gazette - 29/10/1919 - Register of Voters - Ukamba Area - Harold Baxton Kittermaster - Civil Servant, Northern Frontier Dist.
HBEA 1912 ADC.
Moyse - Jan 1911 - DC Turkana District. 1919 - DC and officer in charge of the NFD.
Lillibullero - over 6' 7" tall.