View entry
Name: NEAVE, Charles Alexander MRCVS, OBE (Lieut.-Col.)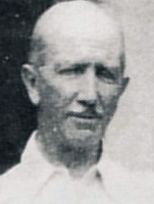 Nee: related to Sir Thomas Lewis Hughes Neave, 5th Baronet
Birth Date: 29 July 1869 Lausanne, Switzerland
Death Date: 7 June 1942 Machakos
Nationality: British
First Date: 1903
Profession: Veterinary Officer, EAP. 1912 - Live Stock Inspector, Marsabit. 1938 farmer, Kima Estate, Kima
Area: Marsabit, Kima, 1925 Chania Bridge, 1930 Kima Estates, Kima, 1912 Marsabit
Married: In Los Angeles 7 Sep 1891 Klara Elizabeth Schur of Vienna, b. 1872, d. 9.2.1929 Nairobi
Children: Alexander Lionel William (19 June 1894 San Francisco- killed in action 1918); Harold Digby (1897-1928); Frances Lilian (1893 Bath-1923) (Bingley)
Book Reference: Gillett, HBEA, Cuckoo, Gethin, EAWL, Debrett, KAD, Red 25, Red 31, Hut, North, Curtis, Drumkey, Red 22, Land, EAHB 1906, Gazette, Barnes, Breckenridge, EAHB 1907, Burkes, Llewellin, SS, Colonial, Red Book 1912, LG, Red 19
War Service: 4th Batt. Somerset Light Infantry
School: Wellington College and the RMA, Woolwich
General Information:
Cuckoo - early race horse owner in Nbi.
Gethin - 1912 - involved in Masai move from Laikipia to the Southern Reserve as Senior Stock Inspector
Gethin - At the time of the Masai move Neave was in charge of the clearing station at Rumuruti. In those days all Somali ponies, donkeys and mules coming from Abyssinia had to go into quarantine at Rumuruti for a month prior to proceeding to Nairobi. Anything up to 200 ponies would arrive in one safari, being vetted by Kennedy and Neave on arrival. The pick of the ponies would then be taken out of the herd and handed over to our Syces (we had about 10) who would immediately start grooming and smartening up the ponies, while we tried them out to see if they were suitable. Neave would fix a maximum price which he thought fair as the ponies stood at the time. If the Somali did not agree there was an unfortunate delay in releasing the ponies from quarantine, so eventually the Somalis would see reason, but they generally obtained a few rupees in excess of the fixed price. ..…..
Died on his farm at Machakos.
Letter from Mrs J. Campling - '.... Col. Neave came from Mitubiri [to the Blue Posts hotel] driving a pony trap. He always made for the bar and the pony, trap and all, made for the kitchen where he was fed carrots. …'
Debrett - formerly Lieut. RA, and Capt. 3rd (Reserve) Batn. Prince Albert's (Somersetshire L.I.); is Lieut.-Col., and a Ch. Transport Officer, EA Protectorate; served in S. Africa 1900-02, in Remount Depart. (despatches, Queen's medal with 3 clasps, King's medal), with Nandi Expedition 1905, with Somaliland Expedition 1909, and in E. Africa 1914-15
KAD 1922 - Chief Quarantine Officer, Veterinary Dept.
KAD 1922 - Committee Member, Nairobi Polo Club
Curtis - p. 66 - The Maasai Move of 1911-12 - Gethin's description of the move - Col. Neave was the Senior Stock Inspector whilst Gethin was Junior Stock Inspector
Drumkey 1909 - Veterinary Dept. - Live Stock Inspector
Drumkey 1909 - Steward, East Africa Turf Club
Drumkey 1909 - Hon. Secretary, Polo Club, Nairobi
Red 22 - Hon. Secretary and Treasurer, Kenya Polo Association
Land - 1911 - Capt. A. Neave - Grazing and agricultural, 3749 acres - Nyeri District - 4/2/09 - Leasehold under Occupation Licence for 2 to 99 years from 1/7/10 - Registered 10/5/11
Gazette - 4/11/1914 - Appt. - East Africa Transport Corps - To be Director of Transport - Captain C.A. Neave, Prince Albert's (Somerset Light Infantry) (Reserve of Officer) vice Captain A.E. Fawcus
Gazette - 4/11/1914 - Appt. - EATC - To be Major - Captain C.A. Neave, Director of Transport
Nairobi Forest Road Cemetery - Charles Alexander Neave, British, age 74, died 9/6/42
Breckenridge - Kima - 'My nearest neighbour was Colonel Neave, only about 2 miles away. He was a retired gentleman farmer, with whom I got on very well, and visited him whenever I could
North - Appt. Veterinary Officer, EAP 17/8/1905; arr. Mombasa from England 10/9/1905; Not a qualified vet so to be called Livestock Inspector Oct 1905
Soldier Settlement Scheme after WW1 - Class B - Lieut. H.D. Neave, 22 Powis Square, Bayswater, W. - Farm 981 - Representative, Lieut.-Col. C.A. Neave, Nairobi
Soldier Settlement Scheme after WW1 - Class B - Col. C.A. Neave, Sports Club, St. James Square, London - Farm 1290 Colonial 1912 - Veterinary Dept. - Live Stock Inspector
Red Book 1912 - C.A. Neave - Nairobi
Red Book 1912 - Agricultural Dept. - Veterinary Division - Live Stock Inspector
London Gazette - 23 Feb 1917 - granted temporary rank for service with the Forces in East Africa - as Colonel
Gazette 6 Dec 1938 Ukamba Voters List