View entry
Name: NEW, Charles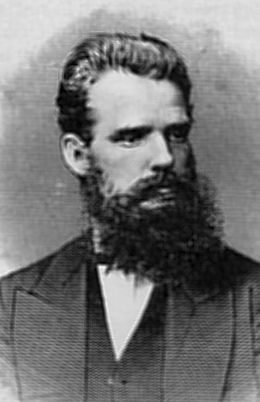 Birth Date: 1840 Fulham
Death Date: 14 Feb 1875 buried at Ribe
First Date: 1863
Profession: Methodist Missionary - climbed Mt. Kilimanjaro to the snow line in 1871. Came out to replace Woolner
Area: Worked mostly at Ribe, Taveta and Usambara
Book Reference: Gillett, Weller, Hut, David Woolley, Chandler
General Information:
Photograph of grave at Ribe sent by David Woolley - 'Charles New, Died February 14 1875, Aged 35. "His Works Do Follow Him"'.
Web - Charles New is little-mentioned in exploration literature, yet during his short life (1840–75), this self-educated Methodist evangelist became, in August 1871, the first European to reach the snow line of Mount Kilimanjaro. He was a vocal opponent of the slave trade in Britain, and for his geographical exploits was honored by the Royal Geographical Society (RGS) in April 1874. Because of his linguistic skills, he was appointed to the short-lived RGS-sponsored David Livingstone Search and Relief Expedition in 1871, and was its leader for a short time before it was aborted. During his years as Revd Thomas Wakefield's equal partner at their coastal Kenya mission, they made an excursion to Southern Oromo (also known as Galla) country in eastern Kenya in 1866–67. Despite his short life, New provided geographical insights about eastern Kenya and the region around Mount Kilimanjaro.