View entry
Name: TARLTON, Henry Herbert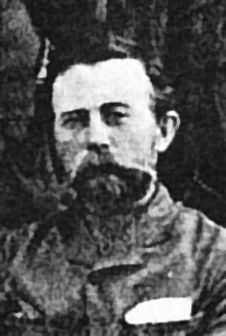 Nee: younger brother of Leslie and Elliot Tarlton. Son of Robert Alfred and Sophia
Birth Date: 16 July 1869 Somerton, Adelaide, S. Australia
Death Date: 22 Nov 1932 murdered while fishing on his farm.
Nationality: Australian
First Date: 1903
Last Date: 1932
Profession: Went to S. Africa from Australia to fight in Boer War then to EA and started ostrich farming at Ruaraka. Later added to his farm livestock, poultry and fruit. A race horse owner and trainer also very successful jockey, won most major races.
Area: HBEA 1912 Kiambu, 1930 Box 612, Nairobi, Hut - Maduruma Ostrich Farm
Married: Annie Elizabeth Catherine b. 1873, d. 6 Mar 1951 Nairobi
Children: George Lionel (1895-1914 Longido, Tanganyika, killed in action); Alan Fernie (11.7.1903 Johannesburg); Olive Mary (26.9.1899 m. 1st K. McIvor then F. Bramwell)
Book Reference: Gillett, SE, HBEA, Cuckoo, Empire, Cranworth, KAD, Red 25, Red 31, Hut, North, Playne, Drumkey, Thurston, Red 22, Land, Carman, EAHB 1906, AJ, Gazette, Barnes, Nicholls, EAHB 1907, Barnes, Leader14, Charlton, Red Book 1912, Red 19
General Information:
SE - Hy. Tarlton - Feb 1909
Cuckoo - Had ridden as a professional in Australia and South Africa before coming up to E. Africa with his brother and V.M. Newland.
Empire - rides and trains his own horses from the earliest days.
Cranworth - Henry Tarlton was the first jockey for Elkington's Masara stable ..…..
KAD 1922 - Committee Member, Kiambu Association;
KAD 1922 - Steward, Jockey Club of Kenya
North - Land Grant application 28/12/1903, Elmenteita, not granted, later farming at Ruaraka
Playne - Group photograph of the Colonists' Association of British East Africa
Playne - Maduruma Farm - The farming of ostriches is being tried with success at Maduruma Farm, 6 miles from Nairobi. Owned by Mr Henry Tarlton, who came to BEA in 1904 from South Africa, the farm is 10,000 acres in extent, 3,500 acres being fenced. It is well watered, having a large river frontage. The dwelling-house is built of stone, and there are large bomas built of muhugu slabs. At present the principal feature is the rearing of ostriches, of which there are about 90, aged from 6 months to 3 years. This is Mr Tarlton's first experience in ostrich farming ........... The climate suits Mr Tarlton's children, who are splendidly healthy.
Drumkey 1909 - Cattle Brand - ET3 - H. Tarlton - Kiambu
Drumkey 1909 - Committee Member, The Colonists' Association of BEA
Thurston - CO 533, 445/12 - 1934 - Murder of Henry Tarlton: transcript of trial
Red 22 - Steward, The Jockey Club of Kenya
Land - 1906 - H.H. Tarlton - Building, 15 acres, Nairobi, 24-2-05, Registered 3-9-06
Land - 1906 - Henry Tarlton - Grazing, 557 acres, 3620 acres, 4443 acres, Kasarani, 5-5-04, Registered 19-11-06, 25-11-06, 12-12-06
Land - 1907 - H.H. Tarlton - Grazing, 1000 acres, Kasarani River, 27-9-06, Registered 13-12-07
Land - 1906 - Henry Tarlton - Grazing, 443 acres - Kasarani River - Freehold - 5/5/1904 - Registered 29/6/1906
Carman - duties as police surgeon - I was collected by a police oficer and driven out to an estate at Ruiru, some seven miles from Nairobi, where the owner of the property, a Mr Henry Tarlton had been murdered. I knew Henry quite well; he was one of three pioneer brothers and had made a large fortune by judicious dealing in real estate. By building a dam he had impounded a sizeable lake which he had stocked with fish and it was his habit in the cool of the evening to sit at his ease in a punt angling. Tarlton was a quick-tempered man who had a particular objection to any strangers being on his land. There was at that time a railway construction job being done on one side of his property and the labourers were apt to cross his land to reach the main road.
On the previous day Tarlton had caught one of these men and had quite illegally given him a sound beating. When I arrived on the scene of the crime the body had not been disturbed, but the police were in the process of taking photographers. Henry was lying face downards in the punt with his face over the end, partially submerged in the water. When the police photographers had finished I examined the body. I found that the head had been struck three heavy blows with a sharp weapon, two in front above the brows and the other from behind. The top of the head was nearly severed and any one of three blows would have caused instantaneous death.
Having heard about the previous day's incident the police went and searched the huts of the railway labourers. Under the mattress on the bed of one of them they found a blood-stained simi (African sword). The owner of the room said it must have been planted in his room and he had never seen it before. What he did not know was that two little boys, children of the Tarltons' servant were playing nearby and saw him commit the murder. …..
The man was found guilty and executed.
Henry Ford had always acknowledged the value of competition motoring in improving product and "JJ" considered it an excellent means of further demonstrating Ford's tough and dependable qualities to prospective customers. "JJ" helped organise the first ever event on record - a high speed trial between Nairobi and Nakuru which was won, not be an Irishman but a wily Scot, Kenneth McIvor driving a Model T Ford. In a 'dry' race he covered the distance which was then approximately 113 miles, in 3 hours, 56 minutes and 58 seconds and finished over half an hour ahead of other rival makes which included Rolls Royce Overland, Dodge and Hupmobile. To give an idea of the conditions, you have to imagine a cross-country route on raods which were little better than game paths, running approximately 20 miles to the south of the existing road. Some part of the success might well be attributed to his co-driver, Henry Tarlton, a distinguished jockey who apparently had no trouble sitting astride the T's bonnet pouring water into the radiator while on the move. Henry was also an expert navigator, his particular forte being an ability to distinguish between farm tracks and the so-called main road.
Agricultural Journal 1908 - Brands allotted and registered - H. Tarlton, Kiambu - Kiambu ET3
Gazette - 7/4/15 - Liable for Jury service, Kiambu - H. Tarlton, Ndururumu, Nairobi
Racing - Owner of 'Lovebird' - Winner of the Uasin Gishu Guineas in 1927, ridden by the owner; Winner of the Produce Stakes in 1927, ridden by the owner
Racing - Owner of 'Ringleader' - Winner of the Kenya Derby in 1920, ridden by Mr Bramwell
Racing - Owner of 'Tote' - Winner of the Produce Stakes in 1911, ridden by the owner
Racing - Owner of 'Vindication' - Winner of the Produce Stakes in 1912, ridden by the owner
Racing - Owner of 'Rillingdale' - Winner of the Produce Stakes in 1920
Nairobi Forest Road Cemetery - Henry Tarlton, British, age 64, died 19/11/33 ?
Nicholls - Henry Tarlton thought differently from his brother Leslie - he opposed hunting and kept an open-air zoo for the preservation of game on his land at Ruaraka. He hated trespassers, ran white men off his farm and was murdered in 1933 while fishing at Ruaraka.
Barnes - Nairobi City Park Cemetery - Annie Elizabeth Catherine Tarlton, died 6 Mar 1951 aged 78
Red Book 1912 - H. Tarlton - Kyambu
Red Book 1912 - Committee Member - Nairobi Colonists' Association
Gazette - 29/10/1919 - Register of Voters - Kikuyu - Annie Elizabeth Catherine Tarlton, Married, Nairobi
Gazette - 29/10/1919 - Register of Voters - Kikuyu - Henry Herbert Tarlton, Farmer, Nairobi
Red Book 1919 - East Africa Turf Club - Nairobi - Steward
Gazette 17 Apr 1934 probate, says he died on 19 Nov 1933
Gazette 17 July 1951 wife's probate