View entry
Name: TATE-SMITH, Robert Ronald MBE 'Roy'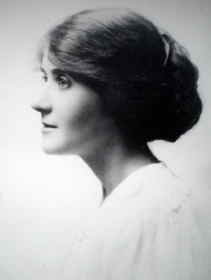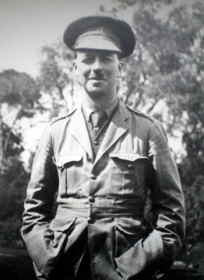 Nee: son of Robert Tate-Smith
Birth Date: 17 Apr 1889 York
Death Date: 23 Feb 1918 Tanganyika, on active service, typhoid fever (on Cenotaph, Muthaiga, Nairobi)
First Date: 1911
Last Date: 1916
Profession: Initially a draughtsman with the PWD, he left Govt. with Harold Henderson and started the business of Tate-Smith & Henderson, Architects, in Nbi. and designed Muthaiga Club and Nairobi House plus numerous private houses in Muthaiga
Area: Nairobi - Marjorie and Margaret moved back to UK after Roy's death
Married: In Hornsea 24 Mar 1914 Doris Margaret Tate (second cousin) b. 29 Sep 1890 Sculcoates, d. 1993 Uckfield
Children: Margaret T. (2 June 1915 Nairobi-1991); Dorothy (Ewart Grogan's dau)
Book Reference: Gillett, EAWL, HBEA, CWGC, Burke, Medals, Gazette, Barnes, R. Jolley, Leader14, Childhood, LG, Red 19
War Service: Served with army during WW1, died of enteric fever in GEA on active service
School: St. Peter's School, York
General Information:
Source: Ronald Bevan Jolley
CWGC has Robert Ronald Tate-Smith MBE, Lieutenant, 1st, South African Road Corps, who died of typhoid on Saturday, 23rd February 1918. Age 29. Son of Robert and Minnie Tate-Smith; husband of Doris Margaret Tate-Smith, of Brook House, Jarvis Brook, Sussex. Dar es Salaam Cemetery, Grave Ref: 6 E 8
Medals - East Africa Road Corps - Robert R. Tate Smith, EA Motor Transport Corps, No. 2018, Driver
Gazette - 7/4/15 - Liable for Jury service, Nairobi District - R.R. Tate-Smith, Nairobi House
Barnes - Muthaiga Club War Memorial - 23 Feb 1918 aged 29, Lieut. South African Road Corps, Dar es Salaam War Cemetery
R.B. Jolley - "On Roy's death, as far as the Tate-Smith family knew, his wife Marjorie then worked as a secretary for various people around Muthaiga, but according to the book 'The Lost Lion of Empire' Ewart Grogan, one of the early Kenya settlers, it is stated that around 1919, Grogan had affairs with 2 nursing sisters, one of them Doris Tate-Smith, who had looked after Grogan at Muthaiga Club during one of his attacks of blackwater fever. In late 1918 Doris (Marjorie) sailed to the UK knowing she was pregnant. On board ship she had a miscarriage, but it was discovered she was carrying twins, and that the other child would reach full term, which eventually was born in 1919. Grogan therefore bought Doris a small but very beautiful estate in the East Sussex village of Burnt Oak. According to this book, Grogan was extremely attached to Doris, 16 years his junior. Grogan eventually paid the school fees. It wasn't till her wedding in 1953 that this girl learnt that Grogan was her father. Grogan set up a trust for Doris and her daughter."
London Gazette - 18 Nov 1918 - MBE for distinguished service in connection with military operations in East Africa - Lieutenant Ronald Tate-Smith, EA Force
Gazette - 12/11/1919 - Register of Voters - Nairobi, North Area - Mrs Doris Margaret Tate-Smith - Muthaiga
Red Book 1919 - District Committees - Nairobi - R.R. Tate-Smith
Gazette - 12/6/1918 - Probate and Administration - Robert Ronald Tate-Smith late of Nairobi who died at Massasi on 23rd February 1918 - applied for by Doris Margaret Tate-Smith of Nairobi