View entry
Name: TAYLOR, Francis George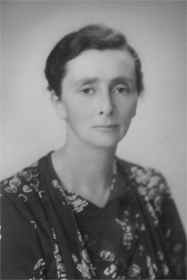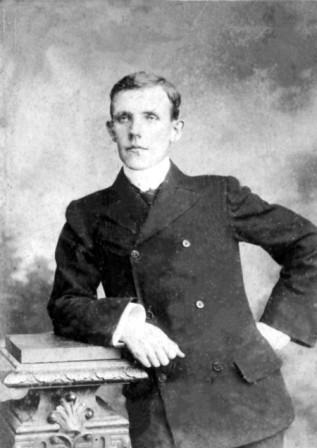 Nee: bro of Charles Robert, Herbert Durrant and Mabel Cherry Taylor
Birth Date: 19 Nov 1875 on family farm near Mayfield, Sussex
Death Date: 14 Apr1951 Nakuru, killed by an Ayrshire bull
First Date: 1907
Last Date: 1951
Profession: Farmed the highest farm on the Kinangop which he bought from 'Pioneer Mary'.
Area: Kinangop, HBEA 1912 Naivasha, 1930 Lorakoorti, Naivasha, 1925 Rongai
Married: In Mombasa 25 Dec 1919 Madge Winifred Bond b. 28 June 1888 Hampstead, d. 26 Feb 1980 Depwade, Norfolk
Children: Diana Margaret Temple (Durie) (30 Nov 1920 Nairobi-2011); John Peter (2 Feb 1923 Nairobi-26 Aug 1943 North Sea); Ann Priscilla (Weaver) (10 Nov 1926 Nairobi-2011)
Book Reference: Gillett, HBEA, KAD, Red 25, Red 31, Hut, EAMR, Red 22, Land, EAWL, Carnelley, Leader14, Red Book 1912, Gazette
War Service: WW1 with EAMR - E Sqdn. 25/1/15
School: St. Lawrence College, Ramsgate
General Information:
Land - 1908 - C.R. and F.G. Taylor - Grazing, 4000 acres, Kinan Gop, 20-11-07, Registered 8-9-08
Red Book 1912 - F.G. Taylor - Naivasha
Gazette 25/4/1917 - Probate and Administration in respect of the estate of Philip Ralph Heaton, late of Kinnankop Naivasha deceased who died at Kibata near Kilwa in GEA on 4/1/1917. Probate granted to Francis George Taylor of Kinnankop.
Hut has F.C. Taylor 1907 Lorakuti 1912 partner with Hamilton Alexander Glass, highest farm
Gazette 6 Dec 1938 Rift Valley Voters List
Barnes Naivasha cem Francis George Taylor / born November 19th 1875 / died April 14th 1951 / and / his son / John Peter Taylor / killed on active service / August 26th 1943 / aged 20 years
C.R. Taylor died 7 Aug 1912 - Gazette 1 May 1913
Info from grandson Mark Weaver: He was a master mariner (sail & steam). He left the merchant navy and mined for gold in South Africa. In 1907 he found himself in Kenya and settled in the Tulaga Valley on the Kinangop. At that time his farm together with that of Capt.Ernest 'Skipper' Fey, were the only two farms on the Kinangop. During WW1 he served in the East African Mounted Rifles, E Sqdn., Service No. 506. Later on, he acquired another property of approximately 7,000 acres, namely "Lorakoorti", South Kinangop. This property included the present location of Heni Village and its surrounds. During WW2, his only son, John Peter Taylor, was deployed as a navigator with 455 Sqdn. RAAF (Coastal Command). He was killed in action in 1943 when his aircraft developed engine trouble during an operation and ditched into the North Sea.
After the war my grandfather handed over the management of 'Lorakoorti' to a son-in-law and, with his inexhaustible energy, started a dairy farm near Naivasha, on which he was working when he was killed by a bull.