View entry
Name: NICHOLLS, Lucius (Dr.)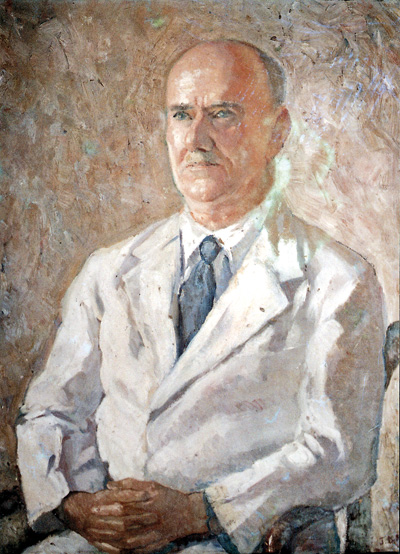 Birth Date: 21 Jan 1885 St Osyth, Essex
Death Date: 29 Dec 1969 Brighton
First Date: 1914
Profession: Medical practitioner
Married: Gladys Evelyn b. 1894
Book Reference: Gazette, Web
School: Downing Coll. Cambridge; London Hospital
General Information:
Gazette - 4/11/1914 - Appt. - East Africa Medical Services - To be Captain - Dr. L. Nicholls
Gazette - 16/1/1918 - Registered Medical Practitioner - Lucius Nicholls, LSA Lond., MD, BC U. Camb.
Went to Ceylon
Web - In Ceylon a handful of medical men addressed the overriding issues of treating the poor and the needy. By the end of 1915, with the First World War in progress, a medical man, trained in Pathology at the Seamen's Hospital in Greenwich, London and Bacteriology at the Postgraduate School of Clinical Medicine arrived in Colombo to take up the post of Director of the Bacteriological Institute, now renamed the Medical Research Institute (MRI), founded in 1900. He was Dr Lucius Nicholls LSA (London), MD. B.C., B.A (Cantab), and he had previously served in St. Lucia's, British West Indies and Kenya.
Dr Lucius Nicholls served Sri Lanka for 30 years, between 1915 and 1945, as director of the Bacteriological Institute, superintendent of the Pasteur Institute and as lecturer in Tropical Medicine and Bacteriology at the Ceylon Medical College. Over a short period, he held the post of Acting Medical Superintendent of the Lunatic Asylum and Acting Government Entomologist. He was a prolific researcher and his articles on a wide range of subjects were published in a variety of journals. His interests ranged from bacterial and parasitic infections to birds, snakes, reptiles and insects, but his forte was nutrition. He was the first Associate Editor of Section D: Medical Sciences of the Ceylon Journal of Science between 1924 and 1941. His seminal works in medicine included the first report of Melioidosis in Sri Lanka, and some vital papers on Vitamin A deficiency. His major work in herpetology was 'A guide to the identification of land snakes of Ceylon.' [1929] He published three books on nutrition. One, "Tropical Nutrition and Dietetics" [1938] served as a primer in the subject over four editions. He inspired future generations of researchers, especially Professor T.W. Wikramanayake who expanded on this work and went on to publish many authoritative textbooks on nutrition.
During the Second World Ward, he was appointed as the Nutritional Adviser to the Special Commissioner for South East Asia and received a Companion to the order of St. Michael and St. George (CMG) in 1945 for his services.
Role in other social and sporting activities
Nicholls was active in many fields. Like several of the Sri Lanka-based British medical professionals such as Wall, Smith and Osmund Hill, he was an obsessive collector and observer of birds, snakes and mammals. During his work on the identification of land snakes, he described a new endemic species of earth snake, which he named Silybura phillipsi (now Rhinophis phillipsi), in acknowledgement of the contribution of W.W.A. Phillips, the renowned naturalist. Many years later, he described a new gecko from the Malay Peninsula, and, for this and other contributions, he was elected a Fellow of the Zoological Society.
In 1930, he was elected as the President of the Society for his contribution to wildlife, and again in 1938. He was for many years an active member of the Executive Committee and oversaw the Government declared Wilpattu Reserve of which he was the honorary Warden. He served on the C.V. Brayne-headed Fauna and Flora Protection Committee, which led to the promulgation of the Fauna and Flora Protection Act. In an article titled, A symposium on Ticks [Loris June 1945], he advises those doing fieldwork in the forests and scrub jungles how to treat tick bites.
A keen sportsman, Lucius was involved in cricket, golf and the Turf Club. He was the Captain of the Royal Colombo Golf Club in 1939/40 and President in 1944 and the winner of the Clifford Cup in 1928. Nicholls served as a Captain, East African Medical Services in British East Africa and as a Lieutenant in the Ceylon Medical Corps in the First World War and is listed in the Ceylon Roll of Honour for World War 1.
After leaving Sri Lanka, he served as Acting Director of the Far East Bureau of the World Health Organisation in Singapore before finally retiring to Britain where he continued to comment on tropical diseases and nutrition in many letters to the Editor of the Lancet.