View entry
Name: ARCHER, Howard Dennes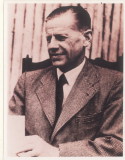 Nee: bro of Charles Kenneth Archer
Birth Date: 22 May 1890 - Yarm, Yorkshire
Death Date: 9 Aug 1967 Nairobi
First Date: 1922
Last Date: 1967
Profession: Architect. Red 25 has H.D. Archer, Architect, Box 55, Nairobi.
Area: Box 106, Nairobi, 1930 Box 58, Nairobi, Hut - The Old Kennels partner with Cobb
Married: Kathleen Ada Newton 'Kay' (1894-3 July1978)
Children: Christopher John b.1930
Book Reference: EAWL, KAD, Red 25, Red 31, Hut, Macmillan, Red 22, Who's Who, Foster, Barnes
School: Uppingham School and Architectural Association School London 1909-14, FRIBA
General Information:
Source: Mrs Betty Fulton
Macmillan - 1930 - Partner in Hurle Bath, Cobb & Archer, Chartered Architects and Quantity Surveyors, Mombasa
Red 22 - H. Archer, 2nd Ave, Parklands, Nairobi
Foster - Architect for the new St. Stephen's Church Doonholm Road as well as the new St. Mark's, Parklands
Barnes - St. Mary's Church Kabete Cemetery, 1890 - 1967, always thanking you, and Kay, 1894 - 1978
Hut - CARA Syndicate Gold.
Hut has H.D. Archer 1937 Kaptaebei Estate Turbo
Gazette - Voters List 1936 - Howard Deness Archer, Architect "The Kennel" Masara Box 58 and Kathleen Ada Newton Archer, married woman, "The Kennel", Masara
Gazette 25 Aug 1967 probate
Gazette 14 Sep 1979 wife's probate