View entry
Name: NICHOLSON, Brian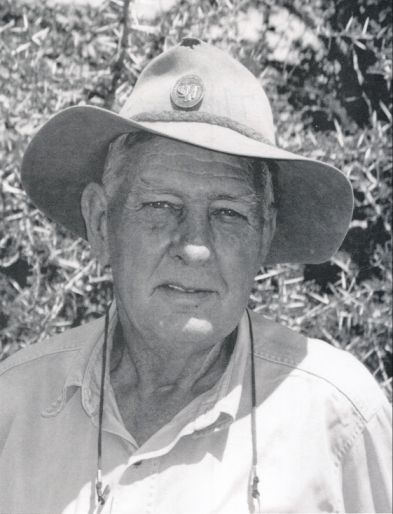 Nee: son of Dennis Walter Dickinson and stepson of Charles Percy Nicholson
Birth Date: 20 June 1930 Eldoret
Death Date: 2009 Australia
Profession: Game warden
Area: Tanganyika
Married: Melva
Book Reference: Ionides, Eden, Sundown, Rundgren, Elephant People, Kingsley-Heath
School: Prince of Wales School
General Information:
Eden - 'gaunt - assisted Ionides as a game ranger and took over from him in 1955. He buried Ionides's ashes in a copper urn in the heart of the Selous on Nandanga mountain after Ionides had died in Nairobi Hospital.'
Sundown - a classmate of Bill Woodley's at school. They would go hunting on the Athi plains.
Kingsley-Heath - Game warden and conservationist to whom major credit must be given for the survival and utilisation of the Selous Game Reserve in Tanganyika. Great friend of CJP Ionides, who was his mentor.
Ionides - born & bred in Kenya where from an early age he had learned to hunt. Passionately interested in wild life, he had first worked for Carr Hartley, the animal catcher. Later became Senior Game Warden of Tanganyika.
Web - Rolf D. Baldus: At a time when academic degrees were deemed less important than common sense, bush craft and determination, he became involved in animal capture and professional hunting at the tender age of 17. With 19 he joined the then Tanganyika Game Department as an elephant control officer. Until 1973 when he voluntarily resigned from his post of game warden, Southern Tanzania, he had travelled many thousands of miles through the reserve, mostly on foot, which still makes him one of the persons with the most intimate knowledge of the area.
In order to finance the management, infrastructure and anti-poaching operations of the Selous which he had expanded to its present size of nearly 50,000 kmï½², he was able to convince the colonial administration to allow hunting tourism. Brian worked out the details and had soon a flourishing hunting industry which operated on the basis of low and sustainable quotas and strict control. The oppression of poaching soon led to big ivory including hundredpounders, fine cats and old buffalo bulls being harvested, not to mention the many antelopes. The proceeds from hunting were kept for the upkeep of the game reserve. Unfortunately this strictly controlled system was not continued after his departure.
In the fifties and sixties Brian published a number of articles which show his great talents as a field biologist and conservation manager and planner. Brian visited the Selous again in 1979 together with the photographer Hugo van Lawick and the author Peter Matthiessen, who wrote the book "Sand Rivers" about their foot safari. In 2001 Brian Nicholson's book "The Last of Old Africa" was published. It is a classic African hunting book and amongst the best ones ever released - and his stories have the advantage of being true. It is a great pity that this book is out of print, and I can hope only that a reprint will soon be done. During the last years of his life Brian continued to take an active interest in the future of the Selous. The upkeep of Governance in hunting tourism and conservation in general was amongst his major concerns.