View entry
Name: VAN SOMEREN, Gurner Robert Cunningham 'Chum'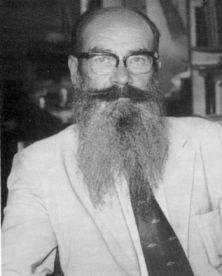 Nee: son of Victor Gurner Logan Van Someren
Birth Date: 10 Nov 1913 Nairobi
Death Date: 14 Aug 1997 Nairobi
First Date: 1913
Last Date: 1997
Profession: National Museums of Kenya Ornithology Dept
Area: Nairobi
Married: 1940 Ellinor Catherine MacDonald b. 1915
Children: Ian Gurner Cunningham; Brian Noel Garling (Gazette 9 Oct 2003)
Book Reference: Karen 50, mini-SITREP XII, Kenya Past & Present
War Service: RAMC
School: George Watson's College
General Information:
Kenya Past & present - 1997 - "Mr Gurner Cunningham Van Someren, the Curator of Birds and Head of Ornithology Department at the National Museums of Kenya from 1975 to 1985, passed away peacefully at his Karen home on 14 August 1997. He left behind his wife Ellinor van Someren and 2 sons Ian and Noel. At the time of his death "Chum" as he was popularly known, was serving as Ornithologist Emeritus and was frequently consulted by museum staff, students and other people interested in African natural history, especially birds. Chum was born in Kenya on 10 November 1913, and was the first of 7 children born to Victor (VGL0 and Elizabeth van Someren. V.G.L. was a medical doctor who served in the British East Africa Protectorate from early 1910. He introduced Gurner to African natural history, a subject that fascinated him until his death.
Chum was educated at George Watson's and attended an agricultural college in the UK. His first undertaking when he returned to Kenya from UK in 1933 was to build the house on Mutoni Road, Karen, where he lived for the rest of his life. The 20 year old Chum then accompanied his father on safaris to almost all the wild areas existing at the time in Kenya and its neighbouring countries, especially the Sudan and Tanzania. Chum's early employment was varied. He helped build Karen Golf Course and laid the original Karen Estates water pipeline. He married Ellinor MacDonald in 1940 while he was working on pest control at Quin Geering Company, the forerunner of Fison. Except for a short period when he joined the Royal Army Medical Corps in Ethiopia and Somalia, he served Fisons until his official retirement.
In 1975, Cunningham van Someren joined the National Museums of Kenya as Acting Curator of Birds. He was no stranger to the museum as he used to help his father when Victor worked as Curator in the then Coryndon Museum in the late 1930s. Chum's first tasks were to modernise the Ornithology Dept. and improve access to documented information on birds, including published works by his father. He was also expected to train Kenyans who could eventually take up leadership roles in ornithology, including running the Department. He trained many ornithologists in Kenya, including ourselves and others serving in different institutions in East Africa and abroad. He believed that Africa needed naturalists rather than specialists, and trained his students accordingly. Chum was a true naturalist who had a wide knowledge of most animals and plants in Africa. He contributed many biological specimens to the museum and other institutions in Kenya and abroad. To his students, Chum was a walking encyclopaedia. He was friendly and easily accessible to all who consulted him.
Karen 50 - One of the original members of Karen Club in 1937.
mini-SITREP XII records the death of Gurner Robert Cunningham Von Someren [KR920] in Nairobi 14 August 1997