View entry
Name: WONTNER, Hugh Sidney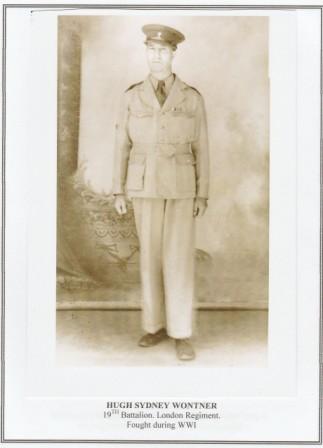 Short Name: son of Conrad Wontner Wunderlich
Nee: bro of Percy Harold and Roland Conrad Wontner
Birth Date: 24 Sep 1893 St Pancras, London
Death Date: 30 Dec 1943 Zambia
First Date: 1922
Profession: Masonry Instructor, Machakos, Educ. Dept.
Area: Machakos, 1930 PWD, Mwatate via Voi, 1925 Magadi Railway Ulu,
Married: Yes
Children: one
Book Reference: KAD, Red 25, Red 31, Hut, Red 22
General Information:
Gazette 22 Mar 1922 Ulu jurors roll
Graham Wontner (nephew) He fought during WWI in France and later with the King's African Rifles. I believe he was gassed when in France.