View entry
Name: WHALLEY, Richard Cyril Rae OBE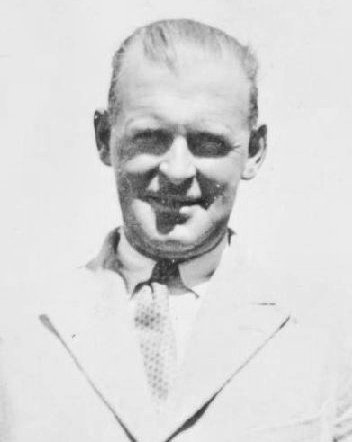 Birth Date: 1893 Transvaal [Army Roll of Honour says New Zealand]
Death Date: 11 June 1944 Addis Ababa, on active service in Ethiopia
First Date: 1922
Profession: Engineer, railway; farmer
Area: Nakuru, Eldama Ravine
Married: Barbara (div. 1933)
Children: Robin Richard
Author: 'Slaves and Ivory'
Book Reference: Red 25, Hut, Thurston, Red 22, Letter, mini-Sitrep XXXII, Web
War Service: Royal Engineers, Gallipoli; Ethiopia
General Information:
Thurston - CO 533, 473/4 - 1936-37 - R.C.R. Whalley, former consul at Maji: leave owing
Thurston - Official Records - CO533 - 431/1 - 1933 - Captain Whalley, consul of Maji: conditions of service abe - letter - April 04 - Autograph letter signed "Richard" to "Mr Sladen" by Captain Richard Whalley, Post Office [?] Bridge, Trans Nzoya, BEA. Two pages, 4to, Subjects include: arrival in crowded ship; route followed (Canal); accompanied by Bishop of Uganda "a perfect dear" and "two Big-Game settler men"; living 3 miles from Nairobi; plan to go 300 miles up country to Trans Nzoya "one of these soldier settlement farms" where they'll live in a hut for a year "and get busy planting coffee"; the wildlife - expects to do some shooting; promised some elephant hunting, hoping for tusks; post unreliable. - £45 from Richard Ford, 70 Chaucer Road, Acton, London W3 6DP.
Web - Addis Ababa War Cemetery - WHALLEY, Major, RICHARD CYRIL RAE, O B E, 60648. Royal Engineers. 11th June 1944. Age 48. Son of Frederick Herbert and Margaret Rae Whalley of Roode Poort, Transvaal, South Africa. 4. B. 11
Gazette - 10/1/1923 - Resignation - Captain Richard Cyril Rae Whalley, Assistant Resident Engineer, Uasin Gishu Railway, wef 9 Dec 1922
Hut has 1922 - Capt. R.C.R. Whalley, Eldama Ravine
East African Forces Register of Deaths in WW2 died of lobar pneumonia at Addis Ababa