View entry
Name: ANDERSON, James Matthew 'Jim'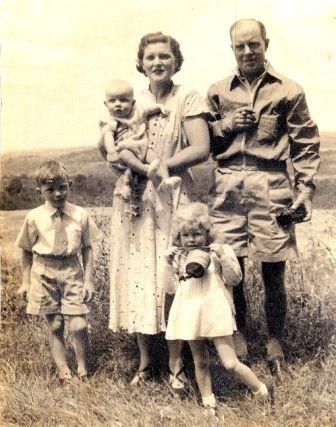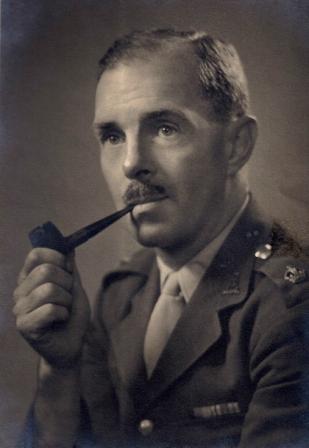 Birth Date: 25 Oct 1906 Glasgow
Death Date: 5 Jan 1975 Kisumu
First Date: 1931
Profession: farmer
Area: Kiambu (1947), Lugari (1948) Thomson's Falls (Sabukia 1950), Nandi Hills (1952), Eldoret (1959), Pundamalia (Makuyu near Thika 1961) and Chemelil but was living on his own farm (Schiehallion) in Nandi when he died
Married: In Lothingland, Suffolk July 1945 Peggy Chapman b. 11 Mar 1920 Stockwell, London, d. 28 Dec 2012 Wiltshire
Children: Hugh (24 Feb 1947 Eldoret); Heather Jane (Andi) (b. 12 June 1949 Eldoret, d. 12 Mar 1994 Tamworth, Australia); Robin John (b. 12 July 1949 Eldoret-12 Mar 1994 Tamworth, New South Wales)
Book Reference: Hut, Red 31
General Information:
Gazette 24 Jan 1975 probate
Hugh Anderson (son)
My Dad and Ian were 'apprentices' on George and Peggy Martin's [Peggy was J.M. Anderson's sister] ranch at Kwoisos and did all the work while George and Peggy behaved like 'lords of the manor', or at least that is what I was led to believe.
Dad did have his own shamba near Kwoisos after his 'apprenticeship', but I believe he was 'wiped out' by the Quelea or Locusts or both, but he never talked about it and I only found out by accident - In 2002 we were looking for the way to visit the Brooks at Homa Lime. Koru, when I saw an old Nandi by the roadside and stopped to ask him the way and he said to drive past 'Bwana Jim's' which resulted in a long conversation in which I learned new things about my Dad.