View entry
Name: ELLIOTT, Edward Christopher Bowes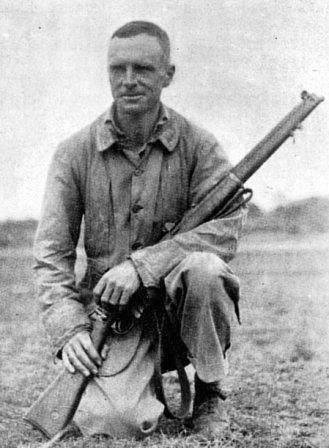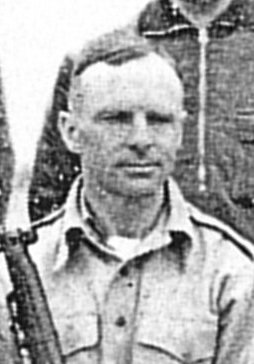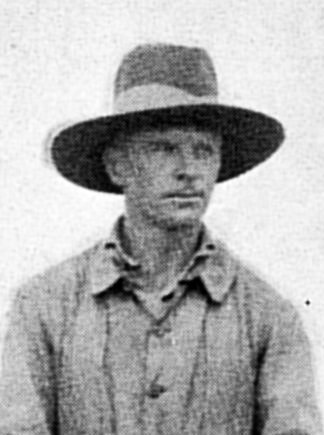 Birth Date: 19.12.1893 Bath, bapt. 7 Jan 1894
Death Date: 24.4.1973 Mweiga
First Date: 1929
Profession: Farmer
Area: Moyo River, P.O. Mweiga
Married: In Bath 1922 Beatrice Edith Nena Brown b. 29 Sep 1897 Buenos Aires, d. 11 May 1986 Topsham, Devon
Children: Margaret Bowes (Campbell Clause) (28.5.1924 Hordle, Hants.-18 Jan 2018 Gilgil); Edward Bowes (1929)
Book Reference: Red 31, Hut, Ian Campbell Clause, Max Hutton
War Service: Royal Horse Artillery
School: Harrow, Cambridge Univ
General Information:
Wedding on Feb 9 1949 between John Frederick Campbell Clause and Margaret Bowes Elliott daughter of Edward Christopher Bowes Elliott of Mweiga, Farmer
Max Hutton - I only found two Kenya men who had qualified for the King's 100 badge pre-war - Major E.C.B. Elliott late Cambridge University OTC/Somerset Royal Field Artillery and Kenya Defence Force. King's 100 Badge - 1914/1920/1921/1924/1927/1928/1939
Max Hutton - Member of Kenya's victorious Manning Cup Team - Shooting 1934
Hut has E.L.D. Elliot 'Chris' 1930 Moyo River Mweiga.
Barnes Langata cemetery, Nairobi :E C B Elliot / "Chris" / 19.12.1893 / 24.4.1973
The Ellliots lived in a small farm on the slopes of the Aberdares on which they built a solid, large, cedar bungalow. The house had the two bedroom wings, one at each end. Their two young children and English nurse were at the other end of the home from their parents so that he and his wife would not hear any noise they might make. The house had cedar wainscoting and if was most attractive. It was approached by crossing a drift on the Moyo river at the bottom of the valley, up a winding road which grew progressively steeper.