View entry
Name: O'MEARA, Bulkeley Ernest Adolphus DSO and Bar (Capt.)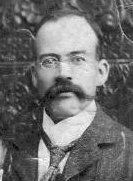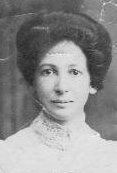 Nee: son of Alfred O'Meara of Simla, dentist; bro of Herbert Henry William
Birth Date: 1.2.1867 Umballa, Punjab, India
Death Date: 31.8.1916 Turiani, German East Africa, blackwater fever, on active service
First Date: 1905 from SA
Last Date: 1916
Profession: Surveyor in Nairobi. Joined in Nairobi by Willie Webber with whom he worked until outbreak of WW1
Area: Nairobi
Married: In Kimberley 24 Apr 1899 Edith Hines b. 1870 Johannesburg, d. Nairobi 1960
Children: Ernest Raymond (1901 Kimberley-1979); Alfred (1903 Kimberley-1959); Ann Dorothea Patricia 'Nan' (Cunningham) (Nairobi 21.6.1909-1996 Kenya)
Book Reference: Gillett, SE, HBEA, Patricia Sharp, Women 1/96, Hut, EAMR, CWGC, Drumkey, AJ, Gazette, DSO, All Saints, Leader14
War Service: Boer War - DSO, Kimberley Star, EAMR-WW1 - B Sqdn 5/8/14; L/Cpl. 10/8/14; SSM 24/10/14; Lieut 1/11/14; wounded 3/11/14
School: Dulwich College and King's College School, Somerset House, London
General Information:
SE - Captain O'Meara - July 1907
Patricia Sharp comments - Mrs O'Meara was Nan Cunningham's mother with whom I once shared a guest banda, and who never stopped talking about the relief of Mafeking.
CWGC - Captain, East African Unattached List, who died on Thursday, 31st August 1916. Age 49. Son of Dr. A.J.L. O'Meara of Simla, India; husband of Edith O'Meara of Parklands, Nairobi, Kenya. Dar es Salaam War Cemetery, Grave Ref: 8 B 3
Drumkey 1909 - Cattle Brand - A1M - P.O. Box 72, Parklands, Nairobi
Agricultural Journal - Brands Allotted and Registered, June 1908 - Capt. B.E.A. O'Meara, P.O. Box 72, Parklands - Nairobi A1M
Gazette - 27/9/16 - Probate & Admin. - Capt. Bulkely Ernest Adolphus O'Meara of Nairobi, who died at Turiani 31/8/16. Applied for by Edith O'Meara (née Hines) widow
Gazette - 7/4/15 - Liable for Jury service, Nairobi District - B.E.A. O'Meara, Parklands
Gazette - 11/8/1915 - Appt. - EAMR - To be Lieutenant - Squadron Sergt.- Major Bulkeley Ernest Adolphus O'Meara, DSO
DSO - He served as a trooper in the original Pioneer Force which annexed Rhodesia to the British Empire 1889-91; was Surveyor in the De Beers Consolidated Mines, Kimberley. He served in the S. African War 1899-1901, in the Kimberley Town Guard; was transferred to the Intelligence Dept. in 1900, and was Intelligence Officer for Griqualand West as far as Mafeking; was SO1 to Vryberg and Carnarvon Columns; Press Censor and Interpreter and Intelligence Officer at Oudtshoorn, under Acting Inspector-General Western. He was 4 times mentioned in Despatches, and was created a Companion of the Distinguished Service Order ……. in recognition of services during the operations in S. Africa ……. He was subsequently appointed Government Surveyor for the Cape and Transvaal Colonies, practising at Johannesburg. He was a keen sportsman, taking part in all kinds of S. African sport, including big game shooting in the north. Capt. O'Meara died 31 Aug 1916.
All Saints - Memorial to Members of the Survey Dept who gave their lives in the Great War 1914-18 - Capt. B.E.A. O'Meara DSO
Davina O'Meara - He failed his final exams at Sandhurst and went out to South Africa to work for De Beers Mining Company, joined the army there and was one of Cecil Rhodes' "Twelve Apostles" - the group of young men who walked/rode up into what became Rhodesia to claim it for the British Crown. On his return to Kimberley he married Edith Hines in time to be confined during the Siege of Kimberley during the Boer War, where he acquitted himself well, receiving the DSO and being mentioned in despatches. He studied surveying and moved to Johannesburg.
His first son, Ernest Raymond was born there in 1901, the second son Alfred in 1903.
By 1905 he decided that South Africa was becoming too civilised, and moved with his wife and 2 sons to Kenya. His daughter Ann Dorothea Patricia (Nan) was born there in 1909. There followed a brief period when the family moved to Queensland in Australia which at that time was opening up, but they preferred Kenya and after about 18 months returned. During the First World War he signed up with Bowker's Horse, which became the East African Mounted Rifles. He lost a hand at Longido, but having recovered went back into the field and died of blackwater fever at the end of August 1916. He was 49 when he died.
Hut - Surveyor, lost hand WW1 died of malaria.
EAMR - Photo of wounded after Longido