View entry
Name: ORCHARDSON, James Arthur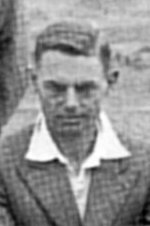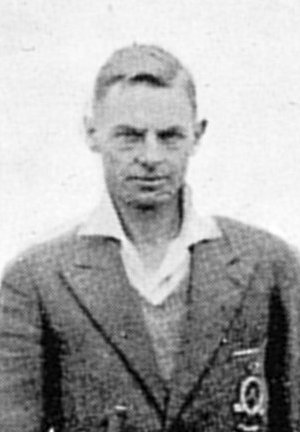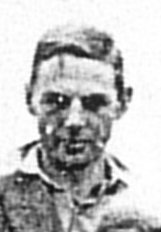 Nee: son of Emma and Ian Quiller Orchardson
Birth Date: 29 June 1904 Manchester
Death Date: 31 Mar 1971 Chard, Somerset
First Date: 1930
Profession: KUR artizan
Area: Box 50, Nairobi
Married: In Nairobi 9 Sep 1948 Elizabeth Comyns Budd b. 16 Sep 1919 Abergavenny, d. 22 Jan 2012 Johannesburg
Children: one
Book Reference: Red 31, Year Book, Max Hutton, Sundown, Elephant People, Red 31, Bate
General Information:
Friend of Clive Woodley and Bill Woodley's godfather. Joined the Woodley family when he was homeless and without a job and lived with the Woodleys for more than 15 years. He had been a professional jockey and a Bisley shot.
Year Book - 1953 - Licensed Jockey - J.A. Orchardson
Max Hutton - National Rifle Association Journal - 1971 - Arthur Orchardson, who died suddenly at Chard aged 67, was far better known in Kenya, where he spent most of his life, than in this country. He shot in every Kenya Bisley from 1928 to 1961, except when representing that country in England. He was 8 times Champion of Kenya, the first time being on his first appearance in 1928. He came to England in the Kenya teams of 1930 and 1934 and went to Australia in 1939. He also shot in the Kenya Miniature Rifle Team between 1936 and 1961 and was MRA Champion 8 times. On coming home he first shot for Exmouth Rifle Club (.22") and Exonia Tiverton (.303") and later, on moving to Somerset, joined the Chard Club. He shot for Somerset in the Imperial Meeting for the last 3 years and reached the final of the Queen's Prize last in 1968. He was also a fine pistol shot and was a member of the Somerset County .22 team at the time of his death. His other sporting interests had been as a jockey in Kenya and a competitive cyclist both there and in this country - he still did time trials when over 60 - and the writer recalls that he once cycled the 120 miles from Chard to Lightwater to deliver his rifle to his gunsmith on a Saturday and after a short spell of 60 miles or so on Sunday, as far as Hendon, was back in Chard on Monday morning in time to report for work - he worked in an engineering concern - at 8.00!
Max Hutton - Member of Kenya's victorious Manning Cup Team - Shooting 1934
Sundown - Taught Bill Woodley to shoot.
Bate - B.S.A.'s came in all shapes and sizes ………. The lady of the clan was without doubt the famous sloper, and must have set the pattern for a good few rivals thereafter. Handsome, fast and very quiet, I used to ride pillion on one often en route to target practice, clutching the guns and ammo. The owner was my old friend Arthur Orchardson, Kenya's top rifleman and champion jockey in his spare time! Two very diverse sports for one chap.