View entry
Name: WARE-AUSTIN, Wiltshire Francis OBE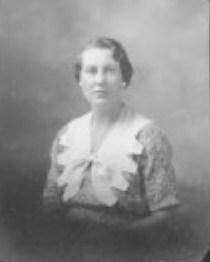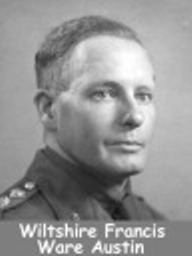 Nee: bro of Sumner Greenaway Ware Austin and Noel Stanton Ware Austin
Birth Date: 25 July 1902 Grahamstown, SA
Death Date: 17 Dec 1974 Bristol
First Date: 1930
Profession: Law clerk, JP
Area: Box 481, Nairobi
Married: Mary MacDonald Dall b. 12 Dec 1892, d. 10 Apr 1967 Muizenberg, S. Africa
Children: Wiltshire Dall (11 June 1929 Nairobi-6 Dec 1998 UK)
Book Reference: Red 31, mini-Sitrep XIV, Buffalo Barua 2, Carnelley, Foster, Barnes
General Information:
Carnelley - Naivasha - Law Clerk, Nairobi - W. Ware-Austin
Barnes - Mombasa Cemetery - Mrs W. Ware-Austin, died 28 Jan 1932
Foster - 1951 on conclusion of his Cambridge course marrried Elsa; 1952 posted to Embu Plant Investigation Centre as an Agricultural Officer; joined Kenya Regiment; was commissioned; 1954 Soil Conservation Engineer, Rift Valley; 1955 Agricultural Officer Eldoret; 1956 Agricultural Officer, Kitale; 1963 Provincial Agricultural Officer, Rift Valley Province; 1964 Assistant Director Agriculture later Deputy Director, finally Regional Director; 1958 [sic] left Kenya to become Agricultural Advisor to Emperor Haile Selassie in Ethiopia.
mini-SITREP XIV has Death - Wiltshire Dall (Billy) Ware-Austin [KR 6329], OBE, died in Lea, near Malmesbury, England on 6 December 1998 [this is his son - he became Asst. Dir of Agric, Rift Valley Region, in 1964 - Gazette 12 Jan 1965]
Gazette - Voters List 1936 - W F Ware-Austin, Solicitor's Asst., Box 481, Nbi and Mary Ware-Austin, Married woman, Marlborough Estate ??