View entry
Name: WATSON, Robert Fraser, Hon.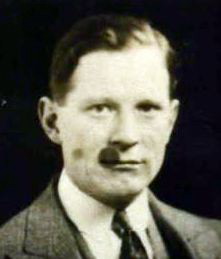 Nee: bro of the 2nd Baron Manton
Birth Date: 30 Aug 1900 Leeds
Death Date: 29 May 1975 Windsor
First Date: 1930
Profession: Raised horses
Area: Elburgon
Married: 1. In Nairobi 26 Apr 1928 Angela Blanche Gladwin Denniss b. 1898 Bexhill, d. 18 Nov 1959 London (dau. of Lt.-Col. George Lake Talbot Denniss); 2. In Chelsea 1961 Enid Agnes Maud Levita (Mrs Ewen Cameron, grandmother of former Prime Minister David Cameron) b. 10 Feb 1908 London, d. 9 Apr 1993 London
Children: Shirley Angela Josephine (Kennedy) (7 Mar 1932 England)
Book Reference: Red 31, Hut, Racing, Debrett, Burke, Rift Valley
School: Wellington College, RMC Sandhurst and Trinity College Cambridge
General Information:
Racing - Owner of 'Neptune' - Winner of the Sir Ali Bin Salim Cup in 1929
Burke - MD Newmarket Bloodstock Ltd. 1946-75
Rift Valley - Member of the Rift Valley Sports Club - Jan 1929 - Elected - 25 May 1926 - Hon. R.F. Watson
Royal Aero Club Aviator's Certificate, Heston 23.3.1935
Peter Chantier (grandson) There is a photograph of them in their wedding clothes published in "The Sketch", 18 July 1928, stating "married in Nairobi Cathedral". He had been in Kenya for some time before that, recovering in the fresh highland air of Kenya from a lung removed due to TB, and suffered the indignity of having an engagement broken off by his fiancée Beryl Cluttrerbuck (later Markham), the Colony's "Golden Girl", to whom he had become engaged in March 1927. The story is related in Lovell, Mary S., Straight on till Morning, the Life of Beryl Markham. He married my grandmother "on the rebound" after she stopped-off in Kenya returning to England from Australia. They left Kenya before 1932 and settled in Sandwich, Kent.