View entry
Name: WIENHOLT, Arnold DSO, MC* (Capt.)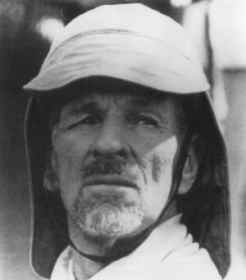 Nee: eldest son of Edward Wienholt
Birth Date: 25 Nov 1877 Goomburra, Queensland
Death Date: 10 Sep 1940 Abyssinia, on active service. On Khartoum Memorial
Nationality: Australian
Profession: EA forces in World War 1. Member of Australian House of Representatives
Married: In Sydney 29 Apr 1919 Enid Frances Sydney Jones b. 31 May 1892 Queensland, Australia, d. 17 July 1967 Goonwindi, Queensland
Children: Anne (1920)
Author: 'The Story of a Lion Hunt' 1922
Book Reference: EAMR, Eton, Medals, Siemon, Wikipedia, Australian Dict of Biography
War Service: WW1 with EAMR - Scouts
School: Wixenford prep school and Eton College
General Information:
Eton (1899) - Arnold Wienholt - son of E. W. of Bifrons, Canterbury, Kent; Sept 1891, Dec 1896; Field XI 1894-5-6; sheep farming on Darling Downs, Queensland; served with the Queensland M.I. in S. Africa 1900
Medals - East African Intelligence Department - Arnold Weinholt, British South African Police, No. 046, Scout
Siemon - As a teenage student at Eton College this stoic young Australian showed his determination and courage in the different arena of the football field. "Wall game" they called it, and during a season of muddy gladiatorial struggles it made him a demi-god to the other boys. The intoxication of their acclaim and attention breached his natural reserve, giving him a covert but lasting hunger for fame. He played in the cricket eleven for three years, in Oppidan and mixed wall elevens for 2, and in 1896 he was captain of all 3 teams, the first Etonian to hold all 3 appointments; a sportsman's apotheosis.
DSO - London Gazette 15 Oct 1918 - Capt. East African Force - For continuous gallant conduct and endurance under most trying circumstances during a period of 6 months in the bush. He performed a most arduous march, during which his party were more than once attacked by superior enemy forces, through the unknown country which he had to reconnoitre and report on; and finally succeeded in gaining touch with a column as ordered. He performed many other successful reconnaissances during which he had several encounters with the enemy, and furnished valuable information with regard to their movements. Thourghout he showed great courage and endurance, and rendered most valuable service.