View entry
Name: WHITE, Thomas Arthur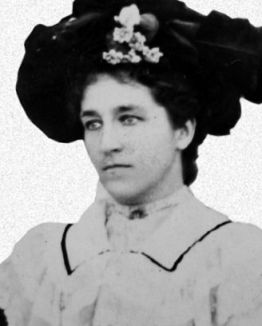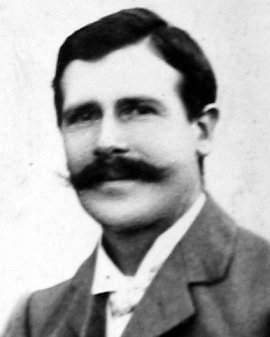 Birth Date: 10.11.1863 Southwark, London
Nationality: British
First Date: 1896
Last Date: 1902
Profession: Uganda Railway engineer, storekeeper
Area: Kilindini
Married: In Richmond, Surrey 8 Apr 1885 Emily Forster Jacob b. 21 Aug 1862 Whitechapel, London, d. 10 Mar 1954 Surbiton, Surrey
Children: Ethel (1891-5.1.1898 Kilindini, buried at Kisauni)
Book Reference: North, Playne, Mills Railway
General Information:
North - Uganda Railway - From Staines, Middlesex; UK appt. as Chief Storekeeper 5/5/1896; Kilindini Feb, July 1899; dep. Mombasa for Zanzibar on leave with wife 22/5/1900. Arr. Mombasa from England 14/6/1896; with wife Emily when daughter Ethel, aged 9, died at Kilindini, 5/1/1898, buried at Kisauni 6/1/1898; Listed in Establishment Rolls under Stores Dept. Chief Storekeeper 30/6/1899; one of 8 officials named by the 'Railway Strike Committee' as treating their subordinates with 'extreme discourtesy and tyranny' (CO 573) 31/3/1900; end of appt. dep. Mombasa for England 27/5/1902
Playne - Chief Storekeeper on Railway during construction
Mills Railway - April 1898 - unloading of cargo from SS Minerva which ran aground on Leven Reef - 'The work was carried out under the direction of Arthur White, the Railways chief storekeeper, so successfully that not a single article was lost or damaged and the entire cargo was landed safely at Kilindini .….….….….. 'The Railway Committee lodged a claim for salvage, and this took nearly 3 years to settle; not until April 1901 was Arthur White awarded £200 for what he had done. White's salary was £600 per year and he was suitably grateful.
In March 1901, the month before the 'Minerva' case was finally disposed of, another ship chartered by the Railway came to grief. This time she was the 'SS Afton' which also arrived in the afternoon, but her captain decided to come straight into port without a pilot. He did not realise the strength of the flood tide and finished up on the rocks at Ras Serani, at the south east corner of Mombasa Island. Again Arthur White took over and this time he had 'MV Percy Anderson' lay out 3 anchors and the cargo discharged into lighters. With a less exposed position and shorter distance to Kilindini, all 1800 tons were put ashore in 5 days; once more nothing was lost or damaged. The spring tides had then come round and at high water, 'SS Afton' pulled herself off the rocks and steamed into Kilindini. On this occasion White was awarded £100 for which he had to wait only one year.