View entry
Name: YORKE, Charles Joseph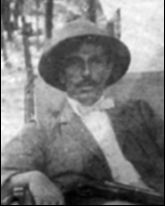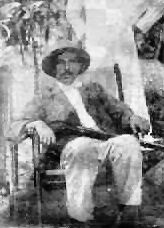 Nee: 3rd son of John Reginald Yorke of Forthampton Court, Tewkesbury
Birth Date: 24.6.1872 Forthampton, Glos.
Death Date: 28.9.1904 Masindi, Uganda, killed by an elephant
Nationality: British
First Date: 1902
Last Date: 1904
Profession: Collector
Area: Kampala, Toro, Masindi
Married: unmarried
Book Reference: North, EA Diary 1903, EAHB 1904, Web, Fox Davies
General Information:
North - Appt. Asst. Collector UP; arr. Mombasa from England 30/7/1902, dep. for Uganda 31/7/1901; to be Magistrate 1st Class while Asst. Collector Kampala 15/8/1903 To be Acting Collector Toro 5/3/1904; said to have slapped the Belgian Commandant of Ruzizi & called him a liar - ordered to Hoima 28/7/1904; transferred to Masindi Aug 1904; severely injured by elephant he was hunting after gun misfired, 40 miles north of Masindi 21-22/9/1904; d. 28/9/1904 'leg amputated due to gangrene but died soon after' (FO 2)
Web - Ashburton Guardian - 1905 - Details have now been received from Uganda of the terrible death of Mr C.J. Yorke, an assistant collector of the Government of Uganda Protectorate, who was killed by an infuriated elephant near Masuide [sic], on the Nile. Mr Yorke, whose home was in Forthampton Court, Tewkesbury, had been 2 years in Uganda. He had ventured out alone to hunt elephants, and he was turned upon by an enraged beast. He tried to escape by climbing a tree, and had almost scrambled out of the wounded elephant's reach when it succeeded in pulling him down. It pierced him with its tusks, and crushed his chest. When Mr Yorke was discovered his condition was hopeless, and he died shortly afterwards.
UJ - Vol 21 No. 1 - Early Days in Kampala by W.E. Hoyle - ….. The ADC was Mr H.L. Yorke, an interesting character who was later killed by an elephant.