View entry
Name: WAUDBY, Cecil (Major)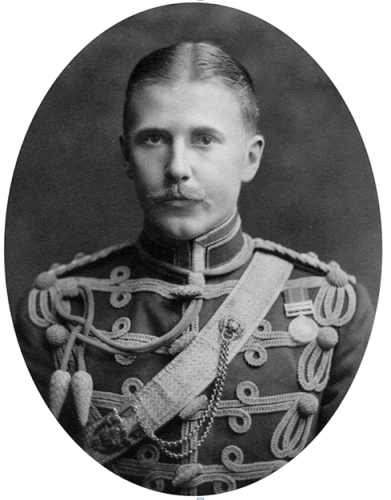 Birth Date: 8 June 1879 Stoke Albany, Northants.
Death Date: 27.2.1962 Nakuru
First Date: 1938
Profession: Farmer
Area: Meonwara, Molo
Married: In Eaton Square, London 14 June 1909 Enid Muriel Lang b. 1887, d. 6.7.1947 Nakuru
Children: William Attwood (19 June 1911 Andover-6 Mar 1991 Nanyuki); Richard Gordon (1916)
Book Reference: Hut, Foster, Barnes
War Service: 'Green Howards', Princess of Wales's Own (Yorkshire Regiment). Deployed to South Africa (Boer War). Lieutenant 12 January 1901 then Captain 11 March 1902. Transferred to Queen Mary's Own Royal Hussars (18th Hussars), C Squadron. Western Front 1914-18
General Information:
Moved to farm 5298 ('Meon Wara') Kenya in 1947.
Molo Cemetery - Enid Muriel Waudby - died 6/7/1947
Foster - Major Cecil Waudby - 1949 Nakuru representative on the European Council and Mombasa Diocesan Synod.
Barnes - St. Alban's Church, Molo - Cecil Waudby, died 27/2/1962
Barnes - St. Alban's Church, Molo - Enid Muriel Waudby, died 6/7/1947
Gazette 1 May 1962 probate