View entry
Name: WYNNE-EYTON, Charles Sandford 'Sandy' DSO (Wing Commander)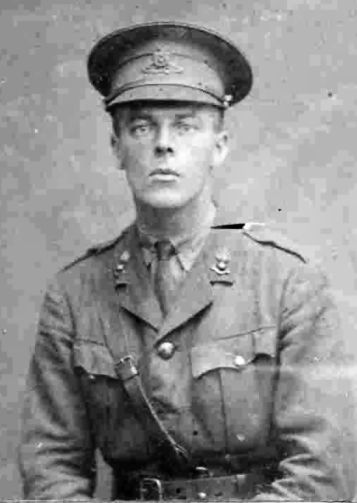 Birth Date: Oct 1888 Mold, N. Wales
Death Date: 14 Nov 1944 over France, on active service, as a pilot
Last Date: 1944
Profession: Farmer, Timau
Area: Nanyuki, Timau
Married: 1. In Paddington 22 Oct 1916 Selina Frances Carbutt b. 21 Jan 1898 Paddington, d. 1982 Colchester 2. Helen 'Silver Jane' née Blandy-Jenkins b. 1892 Kingston Bagpuize, Berks., d. 5 Nov 1955 Kensington (prev. m. in Chelsea 1914 Stephen William M. Silver and m.1947 David Christie-Miller)
Children: Charles Sandford (1938 Lambeth-2013)
Book Reference: CWGC, Fleming, Aero, DSO, Campling, Air
War Service: 2nd Lieut. RFA; RAF in WW2
General Information:
Fleming - The C.O. of 267 squadron was a well-known pilot in Africa by the name of "Sandy" Wyne-Eaton [sic] (then Wing-Commander, DSO). He was a last war pilot, who had carried on civil flying without a break right up to 1939, and then come back into the RAF. He was the exception to the rule of age versus flying; he was over 50 years old (although he said he was only 40) and was probably the most experienced pilot in the Middle East, with over 11,000 hours on 147 types of aircraft, and could jump into any new type of aircraft (from German ME 109F to the latest type of RAF bomber) and fly them perfectly. He looked very much less than his age, was of average height, slim, clean shaven, very blue eyes, very sunburnt and weather-beaten and most energetic. He was a non-smoker, but ate endless sweets instead. He claimed to be married to flying, and nothing would make him give it up, he even refused promotion because it would have been the end of an active flying job. His wife, Jane, was also a well-known pilot in Africa
Aero - Roll of Honour for World War Two, 1939-45 - W/Comdr. C.S. Wynne Eyton DSO, AFC
Campling - 1933 - Kenya's first air force unit as a unit of the KDF under Squadron-Leader S. Wynne-Eaton
Air - Royal Aero Club Aviator's Certificate No. 1553 dated 9 Aug 1915 - L & P Biplane, London & Provincial School, Hendon
CWGC - Wing Commander 09186, Royal Air Force who died on Tuesday, 14th November 1944. Age 56. Choloy War Cemetery, Meurthe-et-Moselle, France. Grave Ref: 2A A 9.
Also Roll of Honour Board - Nanyuki Sports Club
Gazette 6 Dec 1938 Aberdare Voters List has Wynne-Eyton
Gazette 19 Dec 1944 probate