View entry
Name: WEBSTER, Eric John (Canon)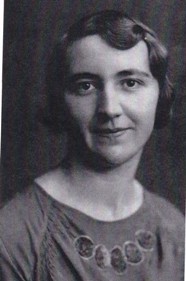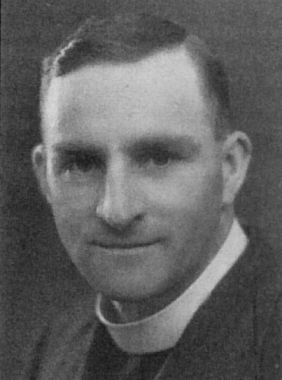 Nee: son of Caleb Webster
Birth Date: 29 Sep 1905 Sheffield
Death Date: 3 Jan 1964 Hindhead, Parkinson's and dementia
First Date: 1930
Last Date: 1964
Profession: Senior Chaplain to Kenya Prisons Dept.
Area: NFD, Marsabit
Married: In Nairobi 31 Oct 1937 Ruby Grace Bloor b. 1 June 1908 Derbyshire, d. 11 Apr 1966 Farnham
Children: Dennis (1939); David (1941); Marilyn (1949)
Book Reference: EA & Rhodesia, Foster, Webster
War Service: KAR Chaplain, Major
School: Bible Churchmen's Missionary Society Training College, Tyndale Hall, Bristol
General Information:
East Africa & Rhodesia - 2/2/56 - Canon E.J. Webster, the first official chaplain to be appointed to the Kenya Prisons Department, went to the Colony in 1930 as a member of the Bible Churchmen's Missionary Society, and was engaged in mission work at Marsabit in the Northern Frontier Province until 1940, when he joined the Chaplains Department of East Africa Command, and served in Ethiopia, Madagascar, and Ceylon. He returned to Marsabit in 1947.
Foster - Priested same time as Beecher 14/9/31, Canon 1949; 1948 Rural Dean Northern Province
Webster - Eric was due for his first home leave in 1936. Before he left for Africa in 1931 he had become engaged to Eileen, a nurse at the Bristol Royal Infirmary. Although post each way took many weeks, he and Eileen had written regularly to one another during those long 5 years. It was at that time mission policy that marriage was not allowed until the prospective husband had mastered the local language, and completed a 5 year tour. Eric had now satisfied both requirements, and he looked forward eagerly to returning to England to claim his bride. As the time approached her letters became less and less frequent, but he put that down to the imminence of their meeting again. As his ship from Mombasa docked at Southampton he scanned the quay for Eileen, but she was not there. He took the boat train to Victoria, where surely she would be waiting on the platform. But she was not there either. It was only then that the news was broken to him - that Eileen was engaged to a doctor at the BRI. The wait for him had been too long. He was heart-broken. He had just 8 months to find himself a wife if he was not to remain a bachelor. {lots more on meeting and engagement of Eric and Ruby whose parents were Plymouth Brethren} {later as Senior Chaplain to Kenya Prisons}
Two particular responsibilities he felt very much to be his, as Senior Chaplain. One was to spend time with prisoners who had been condemned to death, and then to be present with them before and at their execution. Eric was a gentle person, opposed to violence in any form, and this aspect of his work wreaked a heavy toll on him emotionally. He would leave for the prison the evening before the execution, and spend the night there, returning home shattered after the dawn hanging. I believe his subsequent illness arose from this stress. ………
Gazette 28 June 1966 wife's probate