View entry
Name: WILSON, John Henry CBE 'Lord John'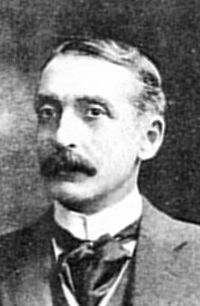 Birth Date: 1862
Death Date: July 1932 England
Nationality: British
First Date: 1895
Profession: Senior Partner of Messrs Smith MacKenzie & Co., Mombasa; he was affectionately known as 'Lord John'. Pres. Mombasa Chamber of Commerce 1909-12; he was one of first two nominated unofficial members of the Legislative Council till 1914
Area: Mombasa
Married: no
Book Reference: Gillett, HBEA, Permanent Way, Cranworth, Debrett, EAHB 1905, EAS, North, Playne, Drumkey, EAHB 1906, Harmony, EAHB 1904, EAHB 1907, Leader14, Red Book 1912
School: Lancing College
General Information:
He was an ardent angler and a splendid shot.
Cranworth - 1906 - Kilindini - to hospitable home of John Wilson, head of firm of Smith Mackenzie. His house stood on a bluff over the harbour ...... Mr Wilson, Lord John as he was invariably called, was a great character, and undisputed monarch of Mombasa and the Coast, whose representative on the Legislative Council he was for many years. He was a fine business man, a keen sportsman and the staunchest and most generous of friends. He had been in residence before the arrival of the first settlers and, not unnaturally, looked on their advent as a very mixed blessing ..…..
Debrett 1928 - sometime a MLC, British EA; is a Director of Eastern Extension Australasia and China Telegraph Co. (Limited), and of Richards (Limited) of Aberdeen
The African Standard - 26-2-1903 - Invited to the wedding of H.R. Phelips & Miss Jacquette Edith Lambe in Mombasa
North - Smith, Mackenzie & Co. arr. EA 1895; arr. Zanzibar from Persian Gulf 21/12/1898 to take charge of Mombasa branch; based at Mombasa June 1899; Listed as member of Mombasa Club 1899; Mombasa 18/6/1901; Nairobi June 1903
Drumkey - Visiting Justice of HM Principal Prison at Mombasa
Drumkey 1909 - Committee Member, The Chamber of Commerce, Mombasa
EAS - 15/1/1903 - Mr J.H. Wilson and Mr C.C. Bowring have returned from up-country
Member of Lodge Harmony - Initiated 6/7/03, age 46, Merchant, Mombasa
Red Book 1912 - Nominated Unofficial Member of Legislative Council - The Hon Mr J.H. Wilson
Red Book 1912 - Chairman - Mombasa Chamber of Commerce
President of Mombasa Club 1904, 1907