View entry
Name: WINEARLS, Robert Aylmer 'Pop'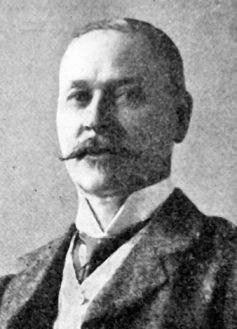 Birth Date: 24 Dec 1854 Marham, Norfolk
Death Date: 31 Oct 1917 Nelson, British Columbia
Nationality: British
First Date: 1904
Profession: In 1904 he started to build the Norfolk Hotel in Nairobi.
Area: Nairobi
Book Reference: Gillett, Cuckoo, KFA, EAHB 1905, North, Land, EAHB 1906, Nicholls, EAHB 1907, Web, Mills Norfolk
War Service: Lord Strathcona's Horse SA War 1900-1902, 13 months; Canadian Mounted Rifles
General Information:
Land - 1907 - R.A. Winearls - Grazing, 10,000 acres, Simba, 7-4-04, Registered 15-4-07
Nicholls - the Norfolk …… Owned by Major C.G.R. [sic] Ringer and his partner R. Aylmer Winearls, it was built of stone, with a tiled roof. ………
North - At Mombasa 6/2/1904; Land Grant application, Simba 4/4/1904; Issued with Liquor Licence for 'The Norfolk Hotel' at Nairobi Oct-Dec 1904; Non-Official Member of the Nairobi Township Committee; Prospectors Licence Nairobi April-June 1905;
Web - Census 1881 - Eastgate House, Marham, Norfolk - Robert A. Winearls aged 26 - Farmer's son/Brewer
Web - 1908 - Travelling from Liverpool to Canada and 1893 - travelling from Liverpool to Canada
Cuckoo - Built the Norfolk with Major Ringer.
KFA - Major Ringer's Norfolk Hotel, under the management of R.A. Winearls.
EAHB 1905 - Norfolk Hotel
Mills Norfolk - It was Robert Winearls who christened the hotel, 'The Norfolk', having hailed from the county of Norfolk, England prior to immigrating to British Columbia in Western Canada in the late 1800s.
Mills Norfolk - Left England on 4 March 1886 aged 31 and emigrated to Canada. .….…. In 1891 he is recorded as a Saw Mill manager in Lower Kootenay being one of 3 partners in the Nelson Sawmill Company. .….…. In 1897 he was appointed Chief Constable of Nelson, BC with a force of one other constable. .….….
On 8 February 1900, he volunteered and enlisted at Nelson as No. 353 Private R.A. Winearls, 2nd troop, C Squadron, Strathcona's Horse, the third contingent of troops organised by Canada to fight in the Boer War. …
Robert Winearls was discharged on 16 March 1901 after 13 months service and returned to Nelson BC. .……
On 6 February 1904 he landed in Mombasa and later that year, on his 50th birthday, he, together with Major Ringer opened the Norfolk Hotel. .….….……
Returned to Canada to claim land for having fought in South Africa.
He left East Africa sometime in 1907/8 and forfeited the lease on his land since he had not undertaken to use it as permitted with all reasonable speed.
He died in Nelson, BC in 1917
Gazette - 1/5/1906 - Liquor License - Mr R.A. Winearls, Norfolk Hotel, Nairobi