View entry
Name: WEBB-BOWEN, Tom Ince CB, CMG (Air Vice-Marshal), Sir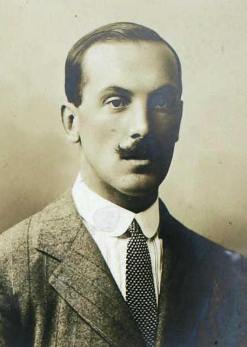 Nee: bro of William Ince Webb-Bowen, son of Thomas Ince Webb-Bowen
Birth Date: 17 Jan 1879 Tenby
Death Date: 29 Oct 1956 Haverfordwest
First Date: 1927
Profession: Senior Commander, RAF
Married: In Chelsea 27 Nov 1919 Violet Louise Hadley b. 16 Mar 1900 Johannesburg, d. 1970 Kingston upon Thames
Children: Angela (Drake) (16 Apr 1930); Hugh William Hadley (1921 London-1998); Newton (15 Feb 1928)
Book Reference: Debrett, Aero
War Service: RAF
General Information:
Debrett - formerly Major and Brevet Col. Bedfordshire and Herts. Regt; now Air Vice-Marshal RAF; N-W Frontier of India 1902, Somaliland 1904, European War 1914-18 (despatches, CB, CMG, Brevet Col. Mil. Order of Savoy, Legion of Honour, Orders of St. Anne of Russia and Leopold of Belgium), N-W Frontier of India 1920-21; appointed to Command Inland Area 1924, and Middle East, Egypt 1926. Aero - Vice-Patron of Aero Club of East Africa in 1927
Royal Aero Club Aviator's Certificate 2 July 1912 Brooklands
Wikipedia
: After the war he was appointed Air Officer Commanding South Eastern Area and then Air Officer Commanding
RAF India
.He was appointed Air Officer Commanding
No. 3 Group
in 1923, Air Officer Commanding Inland Area in 1924 and Air Officer Commanding
Middle East Command
in 1925. He then went on to be
Air Member for Personnel
in 1930 and Air Officer Commanding Wessex Bombing Area in 1931 before retiring on 26 September 1933. He was recalled during the
Second World War
to be Duty Air Commodore in the Operations Room at Headquarters
Fighter Command
.