View entry
Name: ALLEN, Jeremy Brian Stafford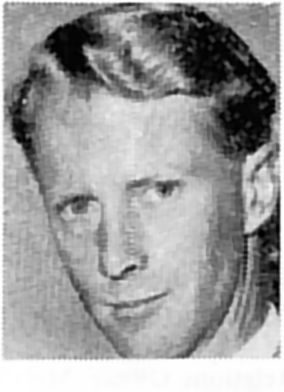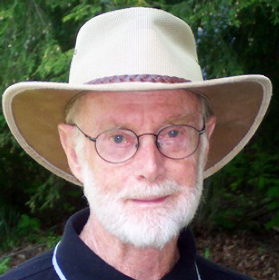 Nee: son of Brian Allen
Birth Date: 16 Oct 1930 Nairobi
Death Date: 1 May 2017 Oneonta, New York
First Date: 1930
Area: Nairobi
Married: Linda Chambers (div. 1972)
Children: Gerald (1955-1955); Suki; Benjamin; Jacqueline; Priscilla (Davey)
Book Reference: Who's Who
School: Kenton College, Nairobi 1940-44; Wellington College, Berkshire 1944-48
General Information:
Who's Who - joined Queen's Cleaners and Dyers Ltd. 1949, became Managing Director 1958, Officer Nairobi Polo Club; Committee Member Show Jumping Assoc. Kenya
Born October 16, 1930 in Nairobi, Kenya to Brian and Lorna (Henley) Allen, Jeremy spent his youth in Kenya where he developed a lifelong love of nature and agriculture.
He spent his early school years in Kenya, and continued his studies in 1944 at Wellington College in England at the age of 14. Although accepted to Cambridge for biochemistry, he chose to return to Kenya, having been away from home for four years. Back in Nairobi, he assumed ownership of his father's business, Queens Cleaners and Dyers, LTD, where deliveries were made by horse-drawn wagon. Never one to sit idle, Jeremy also started a livestock export business in which he "supplied horses to the police in Zambia; pigs to a mission in Burundi; horses and cattle to Zaire and Ruanda; and even a donkey to the Little Sisters of Mercy in Burundi". This work required him to drive over 300 miles each day over unpaved roads, which eventually led to him racing cars competitively. He took part in the East African Safari Rally competing with drivers from all over the world. The open road course is usually three to four thousand miles long.
An accomplished horseman, Jeremy played for the Kenyan National Polo Team. He was able to utilize his equestrian skills in his career, as well, by supplying horses to movie sets, training thoroughbreds and eventually establishing a successful business leading saddle safaris. He was instrumental in starting the Kabete Pony Club which gave children an opportunity to take part in new and unusual riding adventures and to build natural riding skills.
In 1976, Jeremy moved to New York City where he lived for 10 years, studying at Fordham University with a goal of eventually teaching equine studies. It was during these years that Jeremy embraced his love of writing, which became a lifelong passion.
Ten years later, in 1986, Jeremy moved to Oneonta where he became the owner and operator of Robynwood Adult Home until his retirement in 2010. Jeremy was an active member and Paul Harris Fellow of the Oneonta Rotary Club where he served a year as president.
A kind and generous man with a keen intellect, Jeremy delighted friends both young and old with his tales of African adventures and historical facts from every era. He enjoyed travel, bird watching, skiing tennis, golf and a competitive game of bridge.
Jeremy is survived by his wife of 26 years, Linda (Chambers) Allen; four children, Dr. Suki Allen of Newham, Australia; Benjamin Allen of Nairobi, Kenya; Jacqueline Allen of Melbourne, Australia; and Priscilla Davey of Nairobi, Kenya; and seven grandchildren, Todd and Leo Allen; George and Amy Fforde; Keith Allen; and Luke and Kim Davey.