View entry
Name: AVETOOM, Sarkies Thaddeus (Surgeon Major)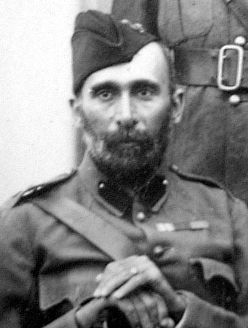 Birth Date: 4.12.1854 Calcutta
Death Date: 7.4.1945 Chichester
Nationality: British
First Date: 1898
Profession: Surgeon
Area: Uganda
Married: In Westhampnett 1933 Ada Margery Lillywhite b. 27 Jan 1887 Westhampnett
Book Reference: North, Web DNW
General Information:
North - Indian Medical Service; Arr. Mombasa as Senior Medical Officer with Indian Troops for Uganda, Jan 1898. At Kampala 14/9/1898; Kampala March 1899; At Mombasa 4/5/1899
DNW - His family were Armenians who had fled from Turkey to escape persecution. He studied medicine at Calcutta Medical College and later at St. Thomas's Hospital in London between 1876 and 1881. He joined the Indian Medical Service in 1881 and served with the 27th Bombay Native Infantry in Egypt and in Burma in 1887.
In July 1888 he was appointed to the medical charge of the 127th Baluch Light Infantry, doing duty in the Shan States suppressing dacoit bandits (Medal with clasp for Burma 1887-9). In April 1897 he accompanied the regiment to Mombasa in East Africa where it was employed against mutinous Sudanese troops (Medal with clasp). He retired with the rank of Lieut.-Col. In August 1901, and died in Chichester on 7 April 1945.
1939 England and Wales Register living in Chichester with wife