View entry
Name: FERGUSON, John David CMG, DSO (Surgeon Col.)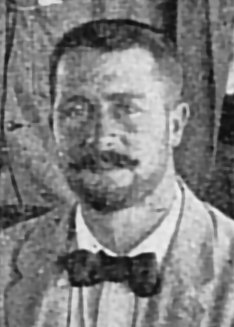 Birth Date: 24.10.1866
Death Date: 5.10.1961 Bracknell, Berkshire
First Date: 1897
Last Date: 1899
Profession: Military
Married: In Chelsea 2 Feb 1910 Clara Elizabeth Dawes née Carter b. 24 Nov 1869, d. 1951 Wokingham
Book Reference: North, DSO, Chandler, Web
War Service: RAMC
School: LRCPI, LRCSI
General Information:
North - Member of the Maj. J.R.L. Macdonald 'Jubaland' expedition to Upper Nile, arr. Aden from England 28-6-1897; arr. Mombasa 9-7-1897; Dep. Mombasa for Railhead 17-7-1897; arr. Luba's during Sudanese Mutiny 11-12-1897; East & Central Africa Medal, clasps 'Lubwa's' and 'Uganda 97-8'; Dep. Kampala when expedition resumed 1-6-1898; Arr. Mombasa from up-country at end of expedition 4-3-1899.
DSO - From 18 Jan 1897 to Nov 30 1899 apt. Ferguson was employed in the East African Protectorate, and he served in Uganda in 1897-8, and was present in the attack on Kijembo and several skirmishes. He was mentioned in Despatches, received the 3rd Class Brilliant Star of Zanzibar, the medal with 2 clasps and was created a Companion of the Distinguished Service Order (LG 24 Jan 1899) - In recognition of services during the recent operations in Uganda. Served in the SA War 1899-1902 and was present at the relief of Kimberley etc.
Web DNW - details of his military career including service in Uganda etc.
1939 England and Wales Register living with wife in Kensington