View entry
Name: WATKINS-PITCHFORD, Henry Otley (Dr.)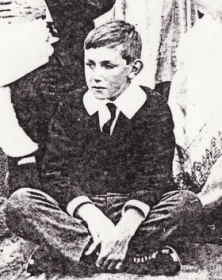 Birth Date: 1900 Southwark
Death Date: 12 Jan 1965 Lyme Regis
First Date: 1924
Last Date: 1965
Profession: Colonial Medical Service from 1924-34 in Zanzibar and then in Kenya from 1934-47 when he retired from the Colonial Service and opened a private practice, firstly in Dar es Salaam and then for many years in Thika
Area: Zanzibar, Dar es Salaam, Thika, Likoni, Nairobi
Married: In Hersham, Surrey 13 Feb 1925 Nellie Newman b. 16 Oct 1899 Sturminster, d. 1988 Weymouth
Children: Myrtle Eva (1929 Zanzibar); Jeremy John (1929 Zanzibar, twins-2017); Rupert Norman
Book Reference: EAWL, Staff 39, Colonial
War Service: Military service 1918
School: St. George's College Weybridge and St. Thos Hospital; MRCS (Eng), LRCP (Lond), DTM&H (Lond) Cert. London SHTM
General Information:
Retired again this time to Likoni, but immediately started practising medicine again in Likoni Village. He worked there until his death in 1965. Source: Mrs M.E. Penn
Staff 39 - Medical Officer, Medical Dept., Kenya in 1939, appointed 1934. Originally Medical Officer 1934. Transferred from Zanzibar. Appointed 1925
L.E.Y. Mbogoni, 'Aspects of Colonial Tanzania History', 2013 - In 1934 the Acting Brit Resident in Zanzibar informed CO in London re Dr H O W-P's ethical misconduct - disciplinary action. He, though married w. 3 chn, was romantically attracted to 14-yr-old Parsee schoolgirl, Gool Talati, his patient. This book goes into this affair in great detail.
Nat Probate Calendar