View entry
Name: ARKELL-HARDWICK, Alfred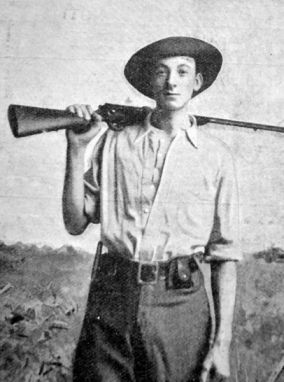 Birth Date: 14 Jan 1878 Dalston, Middlesex
Death Date: 15 Dec 1912 Wembley, London
Profession: Ivory trader
Married: In Haringey 15 Jan 1906 Adeline Kate Dorington b. 9 Mar 1876 St Pancras, London, d. 1970 Amersham
Children: Hugh Dorington (28 June 1907-1983); Geoffrey Dorington (30 Sep 1910 Westcliff on Sea-1985); Marjorie Joyce (1912 Romford-2001)
Author: Ivory trader in north Kenia, 1903
Book Reference: https://studiedmonuments.wordpress.com
General Information:
Hardwick was born in Dalston, in north-east London, on 14 January 1878, the son of Alfred James Hardwick, a silk salesman, and his wife of a couple of months, Louisa, née Green, who went on to have another three sons and two daughters. (Their third son, Albert, born in 1883, was in 1905 awarded the Royal Albert Medal, first class – the precursor of the George Cross as Britain's highest gallantry award for civilians – for saving the life of an elderly woman who fell from a crowded platform at Finsbury Park station as a train approached; he jumped down after her and managed to position them both full length between the rails and the platform so that the train could pass safely over them.)
In late 1899 Hardwick and West left Cairo intending to travel to Uganda via Zanzibar and Mombasa in the hope of finding engineering work. Having got as far as Nairobi, in June 1900 they set out with someone whom Hardwick's subsequent memoir refers to only as 'El Hakim' ('The Doctor') – 'said to be one of the most daring and resolute, and at the same time one of the most unassuming Englishmen in the Protectorate; a dead shot, and a charming companion' – on a five-month expedition in search of ivory and if possible to investigate a supposed great lake called Lorian into which the river Waso Nyiro discharged itself, but which a previous explorer had found to be only a swamp.
During the expedition, as Hardwick recounted in his memoir, An Ivory Trader in North Kenia, they arrived at a place they christened the Green Camp, about 3,500 feet above sea level.