View entry
Name: OWEN-THOMAS, Neville Humphrey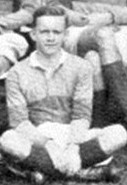 Nee: son of David Owen-Thomas Snr.
Birth Date: 18 May 1916 Nairobi
Death Date: 28 Dec 1986 Surrey, Alzheimer's Disease
First Date: 1916
Last Date: 1967
Profession: Apprenticed to Smith Mackenzies and then joined Imperial Airways as an Asst. Station Manager in Mombasa in 1938. Sent to Nairobi in 1942, Mombasa 1943 and Kisumu 1944. When BOAC took over Imperial he left and joined family business.
Area: Mombasa, Nairobi, Kisumu
Married: In Nairobi 1942 Dinah Pamela Sargent b. 9 Dec 1923 Nairobi, d. 2011 England (dau of Donald Frederick Sargent)
Children: Howard; Trevor; Anne; Dudley; Jane
Book Reference: EAWL
War Service: With Imperial Airways
School: Prince of Wales School
General Information:
Returned to family business in Mombasa in 1947. After business failed, in 1953 he started again as 'Notco' - the Neville Owen-Thomas Forwarding Co. Ltd. picking up the customers who had been left high and dry as it were. With shipping tea and coffee for the Uganda Co. and Kenya Tea Estates the business prospered until Independence. For various reasons, including his ill health, he sold out to a French company, a subsidiary of Unilever. The business is still running under the name 'Notco' 1994. Source: Mrs D. Owen-Thomas
UK Foreign and Overseas Registers for birth