View entry
Name: OYER, Amos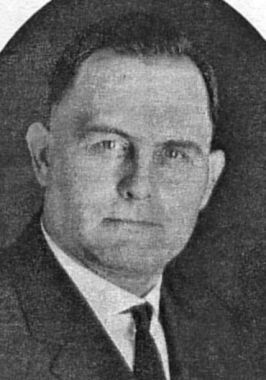 Nee: son of Joseph Oyer
Birth Date: 19 Jan 1882 Livingston, Illinois
Death Date: 2 Dec 1931 Chicago, murdered - caught in bandit's crossfire
First Date: 1907
Profession: Africa Inland Mission
Area: Matara
Married: 1. 23 Aug 1912 Phoebe Pearl Steiner b. 14 Dec 1885 Blufton, Ohio, d. 13 May 1929 Chicago 2. In Cook County, Illinois 3 June 1930 Adella S. Steiner b. 6 Dec 1900 Blufton, Ohio, d. 27 Nov 1964 Blufton
Children: Robert Samuel (1915-1974); Ethelyn Sarah (1917-2010); Ruth Evangeline (1919-2010); Herbert Joseph (1921-2000); Alice Virginia (1925-2014)
Book Reference: SE, Red Book 1912, Oyer
General Information:
SE - Amos Oyer - Matara, AIM - July 1908
Red Book 1912 - A. Oyer - Naivasha
Red Book 1912 - Africa Inland Mission - Superintendent at Matara - also Miss Julia L. Oyer
Oyer - Amos was an energetic Mennonite farm boy from central Illinois who felt called to be a missionary. In the early 1900s he left the farm and sought further education and training before serving in Africa as a missionary under the sponsorship of the Mennonites. He was ordained on 21 October 1907. Returned to the USA in 1911
Web: The Rev. Amos Oyer, pastor of the Southwest Gospel tabernacle, 1217 West 72nd street, was shot and killed last night (Dec. 2) when he was trapped in the crossfire of a battle between two robbers and a druggist in his drug store at 7200 South Racine avenue. Mr. Oyer, a former missionary to East Africa, was 49 years old, married, and the father of five children. He lived at 7017 Ada street. He wasa Mennonite. Charles W. Kenney of 8140 South Paulina street, owner of the pharmacy, fired one charge from a shotgun at the holdup men, and one of them, he says, fired one shot from a revolver. Police determined that the pastor had been struck by the charge from Kenney's shotgun, when they examined the slain man's body and found a large wound in his chest, caused by eleven pellets.