View entry
Name: WILLIAMS, Guy Charles CMG, DSO, RE (Col.-Commdt)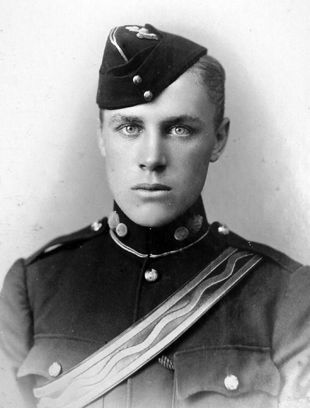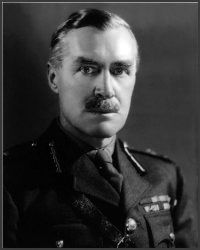 Nee: son of Lieut.-Col. Richard Francis Williams
Birth Date: 10 Sep 1881 Bangalore, India
Death Date: 2 Feb 1959 London
First Date: 1912
Profession: Director of Surveys
Married: In Nairobi 17 Aug 1912 Ruth Eleanor Coode b. 30 Aug 1891 Wells, d. 18 Aug 1948 London (Dame)
Children: 2 sons
Book Reference: HBEA, Debrett, EA & Rhodesia, DSO, Leader14, Colonial, Red Book 1912, Who's Who
School: Sherborne School
General Information:
Blue Book 1913 appt. 17 July 1912
Debrett - entered RE 1900, became Capt. 1910, Brevet Major 1914, Major 1916, Brevet Lieut.-Col. 1918, Col. 1923, and temporary Col.-Comdt. 1927; European War 1914-18 (despatches, DSO, Russian Order of St. Stanislaus with swords, Brevet Lieut.-Col., CMG); was Director of Surveys, E. Africa Protectorate 1912-14, and Dep. Mil. Sec. and Sec. of the Selection Board, War Office 1923-26; is a Brig. Com. in India.
EA & Rhodesia - 12/2/59 - General Sir Guy Williams KCB, CMG, DSO, formerly Chief Royal Engineer, who has died in London at the age of 77, was engaged in survey duties in Kenya from 1909 until the outbreak of war in August 1914, when he left for England to join the 54th Field Company, RE, with which he went to France.
Land 1909 - G.C. Williams - Agricultural, 3035 acres - Kibwezi - 16/9/07 - Leasehold for 99 years from 1/1/10 - Registered 9/5/10
DSO - ……. from 1909 to 1914 he was employed in East Africa on survey duty under the Colonial Office; became Capt. 2 May 1910 and was promoted Director of Surveys in 1912. Capt. Williams served in the European War and was mentioned 5 times in Despatches, and created a CMG; also awarded the Order of St. Stanislaus, 3rd Class, with sword, and was promoted Brevet Major 18 May 1915. He was created a Companion of the Distinguished Service Order (London Gazette 29 Oct 1915) - for conspicuous gallantry and initiative in France. He pushed his advanced galleries through those of the enemy, thereby successfully carrying out mining operations. From the commencement of this dangerous and difficult operation Major Williams directed and controlled the work with great forethought and daring, which alone enabled an almost unique result to be obtained. ……….
Leader14 - Director of Surveys
Colonial 1912 - Trigonometrical Survey - Deputy Director
Red Book 1912 - Survey Dept. - Trig and Topo Branch - Deputy Director
HBEA 1912 - Deputy Director, Trig. & Topographical Survey