View entry
Name: FOUBISTER, Peter John Malcolm Johnstone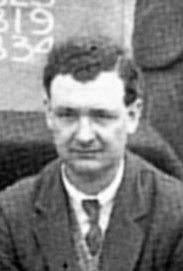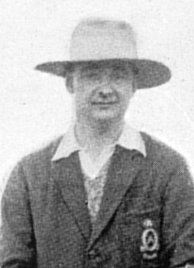 Birth Date: 1895 Leith, Midlothian
Death Date: 6.12.1936 Nairobi
First Date: 1920
Last Date: 1936
Profession: Architect
Area: Nairobi
Married: Agnes Amelia Primrose b. 15..7.1893, d. 1973 Glenrothes, Fife
Children: John Primrose (1923 Edinburgh)
Book Reference: KAD, Red 25, Red 31, Red 22, Barnes, Dominion, Max Hutton
School: Heriot Watt Coll., Edinburgh School of Art
General Information:
Red 22 - Hon. Secretary, Kenya Boy Scouts' Association and Scoutmaster, 1st Nairobi Troop
Nairobi Forest Road Cemetery - Peter J.M.J. Foubister, British, age 41, died 6/12/36 - sacred to the memory / of my dear husband / Peter J M Johnston Foubister / who died 6th December 1936 aged 41 years / for you dear peace / for us sweet memories
Dominion - Public Works Department - Head Drawing Office - Draughtsman - 1930
Max Hutton - Kenya Rifle Team - Bisley 1934 - 2nd Cpl P.J. Foubister KDF (Team Captain and shooter both matches)
Dictionary of Scottish Architects - Peter John Malcolm Johnstone Foubister was articled to W Carruthers Laidlaw in August 1909, studying at Heriot-Watt College and Edinburgh College of Art. He transferred to the office of Leadbetter, Fairley & Reid in October 1913 for the final year of his apprenticeship and remained there for a further three-and-a-half months as junior draughtsman, continuing his studies and gaining first place medals in Building Construction, Masonry & Brickwork and Municipal & Sanitary Engineering. He joined the armed forces on 20 February 1915, and from December 1916 to May 1918 was employed as assistant draughtsman to CRE Scottish Command. He was demobilised on 2 May 1919 and emigrated to Kenya soon thereafter, taking up an appointment as assistant draughtsman to the Public Works Department there in November the same year. He was promoted to chief draughtsman on 2 May 1923. He returned to London to pass the qualifying exam in July 1926 and to spend six months in the office of Alexander Godolphin Bond, but was back at the Kenya Public Works Department by the time of his admittance as ARIBA on 29 November that year, for which he was proposed by Bond, Albert John Thomas and the RIBA Council. In a supporting statement, Bond wrote described Foubister as 'thoroughly capable in his profession, in which he showed the greatest keenness.
KAD 1922 - Draughtsman, PWD, Nairobi.
Photo of 'Scotland' Football Team - Winners of the Maxwell Brady Challenge Cup - 1920
Gazette - 14/1/1920 - Arrived on 1st Appointment - Draughtsman, PWD - P.J.M.S. Foubister
Gazette - Voters List 1936 - Nairobi South - Peter J M J Foubister, Civil Servant, Protectorate Road, Box 662, Nbi and Mrs Agnes A Foubister, married woman, Protectorate Road