View entry
Name: ALLAN, Alexander Young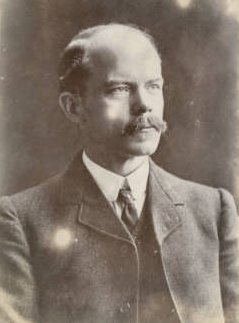 Birth Date: ?19 Oct 1861 Dundonald, Ayr, Scotland
First Date: 1908
Profession: In charge of the Agricultural Section of the Church of Scotland Mission Station at Kikuyu.
Area: Kikuyu, Nyeri
Married: Grace
Book Reference: Gillett, Red 25, Hut, Playne, Drumkey, Red 22, Gazette, Red Book 1912
General Information:
He trained numerous Africans in farm and plantation work, and many passed their Government examinations successfully but only a few remained in farm work, as they found they could earn more by obtaining domestic or office-boy employment in the larger towns. Even so for many years he persevered in this work.
Drumkey 1909 - Church of Scotland Mission - Mr Allan, Gardener
Red 22 - A.G. Allan, c/o S. Mission, Nyeri
Gazette - 7/4/15 - Liable for Jury service, Dagoretti - A.Y. Allan
Red Book 1912 - A.Y. Allen [sic] - Kyambu
Gazette - 29/10/1919 - Register of Voters - Kikuyu - Alexander Young Allen, Agricultural Missionary, Church of Scotland Mission, Kikuyu and Grace Allen - Married, Church of Scotland Mission, Kikuyu
Red 25 - Tumutumu, Nyeri Hut has A.G. Allanu