View entry
Name: FLETCHER, Victoria Mary Dolores 'Taffy', Lady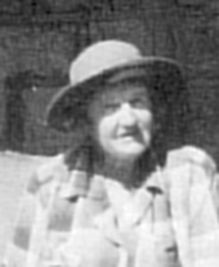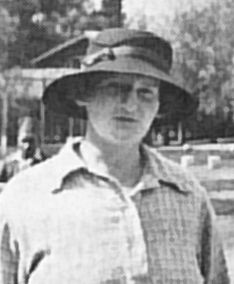 Nee: Feilding, 7th dau. of the 9th Earl of Denbigh, sister of Lady Betty Sherbrooke Walker
Birth Date: 29 Mar 1901 Lutterworth, Leics.
Death Date: 1985 Australia
Area: Naro Moru, Molo
Married: In Nyeri 31 Jan 1933 Walter Miles Fletcher (1908-1988)
Children: Christopher Everard (1935); Simon (1937)
Author: From Castle to Caravan
Book Reference: Midday Sun, Over my Shoulder, Debrett, J. Carnegie, Hut, Burke
General Information:
Midday Sun - 'after she came to Kenya Taffy, who had decided to stay on, rubbed along in a number of jobs, such as delivering milk and helping on a poultry farm, before marrying Miles Fletcher, a brawny and impecunious Tasmanian. Instead of an engagement ring, he gave her a second-hand tyre for her lorry which was so dilapidated, she wrote, that 'it wouldn't pull the skin off a rice pudding'. After Powys Cobb went bankrupt, Keringet had been sold to a rich Italian, Commandatore Inginero Dario Vincenzini, and it was here that Miles and Taffy Fletcher found a job. Taffy had travelled adventurously, if not actually as a stowaway then not far from it, before her marriage, and had been impressed by the beauty of the flower arrangements in Japan. In the Fletcher's shack set down on what Roy Campbell called 'the bare veld where nothing ever grows save beards and nails and blisters on the nose', elegant arrangements of single thorn twigs and a spray or two of wild jasmine stood in cracked jugs on tables made of packing cases and amerikani. Once a visitor pushed open a bathroom door to find a heap of dirty towels on the floor. 'Which bath towel shall I use?' she asked. 'Oh, take the one that looks cleanest.'
Taffy could turn her hand to anything - decarbonising engines, plucking fowls, repairing tractors, dosing sheep, icing cakes, rearing lambs - though not so artlessly as a Turkana woman she saw suckling her baby from one breast and a lamb from the other - and she was generous, witty, good fun and rather stout.
Eventually her marriage foundered, Miles took another wife (and then another), their two sons sought their fortunes in Australia, and thither, in the evening of her days, Taffy followed them to come to roost in a caravan.'
Over my Shoulder - 'There were very few Catholics in the district [Molo], so imagine Tony's [Ryan] surprise to find on the station, also waiting for Mass, Lady Victoria Fletcher, known as 'Taffy' by all her friends. Their recognition and delight was instant and mutual. The last occasion of their meeting hed been some 3 years previously at Govt. House in Singapore where Taffy's uncle, Sir Hugh Clifford, was the then Governor of Malaya. Her sister was Lady Dorothy Moore, wife of the Ryan family's near neighbour and oldest friend, Count Charles Moore, in Tipperary. I later discovered that, right from his birth, Tony had been her very 'special' pet, and to her he owed a tremendous debt for her innumerable kindnesses.'
Letter from John Carnegie - '... she was indeed a very good horsewoman and a good rifle shot but shoot bottles of good booze in a bar? Never! She would have thought that a terrible waste I'm sure.'
Letter from John Carnegie, June 1996 - ........... Victoria married a Tasmanian called Miles Fletcher who later ran an outstandingly successful ranch next door to ours. Victoria, known as Taffy, was very popular and a terrific character and later went to Australia and wrote a book called "From Castle to Caravan" which sold well. ....... The Fletchers had two sons, Simon and Christopher who live in Australia. They are both very pleasant and successful people - Simon farms near Vralla, Christopher is a vet.