View entry
Name: ALLEN, Robert Kenneth 'Ba'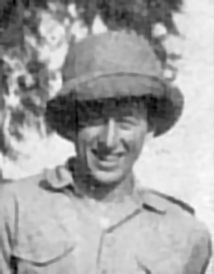 Nee: brother of Frank Maurice 'Bunny' Allen and John Denys Allen
Birth Date: 10 Dec 1903 Kingham, Bucks.
Death Date: 2 Aug 1979 Bringsty, Worcester
First Date: 1926
Profession: Police
Area: Machakos, Lamu, Nairobi 1939, 1930 PO Makuyu
Married: 1933 Cynthia Ryan, sister of Ronald William 'Bill' Ryan (later 1943 Mrs Nat Kofsky)
Children: Jesse Patrick (11 Mar 1936)
Book Reference: Habari 21, Quest, Telegraph, Kingsley-Heath, First Wheel, Second Wheel, Staff 39, Red 31, Hut, Colonial
School: Borlase School, Marlow
General Information:
Member of Kenya Police Boxing Team 1930 (Source: Rev. Laws)
Quest - Petley's Bar ........... Ba Allen, known in Swahili as the Laughing One, may expound to you on the wiles and charms of Ethiopian ladies or his gypsy heritage ..... If Ba's brother 'Bunny' is in town, dressed in a calypso shirt and his one gold ear-ring he will explain to you the intricacies of brewing palm wine. ....
Chris Minter:- Machakos 1926, NFD 1940, Lamu 1958
Daily Telegraph - 18 Feb 2002 - Bunny Allen's obituary - …..1927 .. Kenya, where his two older brothers were already working. One of these, Ba Allen, later became Haile Selassie's chief of police.
Kingsley-Heath - Retired Kenya police superintendent of the NFD. Speared through the chest by a Somali tribesman in the Ogaden, southern Ethiopia, but survived. Retired to Lamu, Kenya coast. Younger brother of Bunny. Also a distinguished welterweight boxer. Killed in a motor accident while visiting North Wales.
First Wheel - 1927 - "Buster has laid on a hunt for you [Bunny Allen] this coming weekend. He is off to Embu on the lower slopes of Mount Kenya." Buster Cook was a school friend of ours who had come out to Kenya with Ba the previous year.
Second Wheel - [Ethiopia] - During the war years Ba had been Commissioner of Police to the Emperor. After that he had taken on various government posts, and at present was in charge of Desert Locust Control in Addis.
Dominion - Asst. Inspector, Kenya Police in 1939, appointed 1939. Originally 2nd Grade Asst. Insp. 1934. CID in 1939; seconded, supt. Ethiopia 1943; BMA, EA & ME (police wing of Somali gendarmerie) 1946; supt. police (police serv. unit) Uganda 1950