View entry
Name: WELFORD, John Spencer Barnsley 'Spen'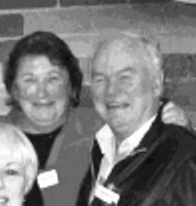 Birth Date: 7 Dec 1908 Lymm, Cheshire
Death Date: 22 May 1971 Nakuru
First Date: 1928
Last Date: 1971
Profession: Coffee farmer
Area: Jaqueranda Estate, Ruiru
Married: Sheelagh Peggy Daniel b.26 Sep 1913 Cape Town, d. 2003 Ballarat, Australia, nurse
Children: Alasdair Geoffry (1948); Angus John (1947)
Book Reference: Sitrep 2, Red 31, Hut, Barnes, Bap, Wolseley-Lewis, mini-Sitrep XXX, GenForum
General Information:
Barnes - Played rugby for Thika/Ruiru in the early days
Wolseley-Lewis - friend of W-L in the 1930s
Wolseley-Lewis - After WW2 - Spen Welford also married and went back to managing coffee, then he bought land of his own at Njoro and was murdered there some years later.
M-Sitrep XXX - He was attacked in May 1971 at Solai and died of his wounds, less than 24 hours later in the Nakuru War Memorial Hospital. He is buried in the Nakuru Cemetery. [CN - not in Barnes list]
GenForum - John Welford - My late father, Spen Welford, worked as estate manager for the Gaileys at first Jacaranda Estate and then Ngewe Estate from 1928 until the Estates were sold to SOCFINAF in about 1948.
One of the original '500' men in the Kenya Regt. in 1937. (KR 155)
Gazette 11 June 1971 probate