View entry
Name: FURSE, David Gordon Roberts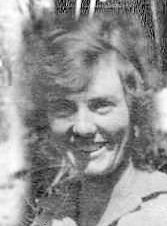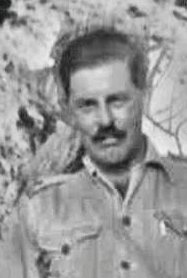 Nee: elder son of Lieut.-General Sir William Thomas Furse
Birth Date: 6.3.1903 London
Death Date: 29.5.1955 Molo
First Date: 1919
Last Date: 1955
Profession: Farmer
Area: 'Tinet' Molo, 1925 P.O. Hoey's Bridge, Solai
Married: In London 19 Oct 1926 Hilda Gladys Hill-Williams b. 10 Sep 1904 Fulham, d. 1997 Alton, Hampshire (dau. of John 'Jack' Hill-Williams)
Children: Janet Mary Kemble (Mozley) (21 Apr 1942-2005 Chichester); Diana Aileen (27 Dec 1944)
Book Reference: Sitrep 2, Markham, Frampton, Red 25, Jambo 66, Hut, Legion, mini-SITREP XIV, EA & Rhodesia, Stud, Eton, Barnes
War Service: Captain, Army (Kenya Regiment)
School: Eton 1914-16
General Information:
One of the original '500' men in the Kenya Regt. in 1937. (KR 263).
mini-SITREP XIV - Commissioned in Kenya Regt. In 1939
East Africa & Rhodesia - 9/6/55 - Major David Gordon Roberts Furse, eldest son of the late Lieut.-General Sir William and Lady Furse, who died suddenly at his home near Molo, Kenya, last week at the age of 55, farmed in England for two years after leaving Eton and then went to East Africa in 1919. He managed various properties in the Molo and Uasin Gishu districts until 1932, when he bought his own farm, Tinet.
He joined the Kenya Regiment in 1937, was posted to the KAR as a second lieutenant in 1939 and went through the Ethiopian campaign with the Nigerian Brigade and then with the 15th KAR commanding the battalion for some months. In 1944 he returned to Kenya for special duties with the Livestock Control, and was for a period engaged on a cattle census in Central Kavirondo, the Central Province, and Nandi.
On demobilization in 1945 he resumed his farming and became a breeder of Arabian horses, graded Jersey cattle, and Romney Marsh sheep. He took a keen and thoughtful interest in public affairs, and tried at one time to stimulate among the settler community a greater sense of national service in and for Kenya. He believed that the best possible European guidance must be provided for the emergent African, and that Kenya's overriding need was leadership from the best men in all the races.
Furse had a real gift for animal drawing, and each Christmas he delighted his friends with a card of his own draftsmanship of some East African animal or scene. There will be widespread sympathy with Mrs Furse (née Hill-Williams) and their 2 daughters
EA Stud Book 1954 - Arabian Brood Mares - D.G.R. Furse (1948)
EA Stud Book 1954 - Arabian Stallions - Owners - D. Furse, Molo - Tinet Stud
Barnes - St. Alban's Church, Molo - David Gordon Roberts Furse, born 6/3/1900, died 29/5/1955
Markham - 1925 - Beryl Markham was carrying on with a young farm manager, David Furse.
Gazette 11 Oct 1955 probate