View entry
Name: ANDERSON, Claude Birkbeck Wright MC (Capt.)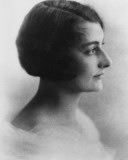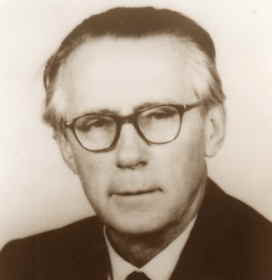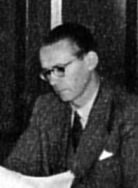 Nee: bro of Gerald, Charles and Maia, son of Alfred
Birth Date: 7 Sept 1895 Kimberley, S. Africa
Death Date: 4 July 1974 Nairobi
First Date: 1900
Last Date: 1974
Profession: Dir. of Companies. Man Dir. EA Standard & Assoc. Companys
Area: HBEA 1912 Nairobi, 1925 Escarpment, Hut - Mt. Margaret Estate
Married: In London 1930 Jean Vera Harrison b. 1 Feb 1904 Barton upon Irwell, Worsley, Lancs., d. 25 Feb 1995 Limuru
Children: Maia Sistare (10 Oct 1931 Nairobi-2020) (Hemphill, Mau Summit); Barbara 'Baa'; Susan (Deverell); Anne 'Lindy'
Book Reference: Gillett, HBEA, Women 1/95, Daphne Ewings, Who's Who, EAHB 1905, Red 25, Red 31, Hut, Land, Red 22, Barnes, Red Book 1912, Web, Red 19
War Service: KAR
General Information:
Claude, with his dry but gentle wit, and a compassion for his fellow men. He was loved by all who knew him; a truly fine and gentle man.
The husbands of his daughters Susan and Anne were both killed in a motor accident in 1964.
Women - His early-settler parents brought Claude to Kenya in 1900 when he was 5. Claude was brought up by his Belgian mother, and later by his step-father Rudolph Mayer, in a family atmosphere that was very active in community work during those early pioneering days. Together, the Anderson and Mayer families had started the EA Standard nespaper. Claude was working for the newspaper when he met Jean.
Daphne Ewings - ..... the EA Standard Newspaper whose proprietor/editor was Claud Anderson, one of an old settler family some members of which had a farm down in the Rift Valley around Mt. Margaret.
Land - Leased 8998 acres at Kedong - Mrs M.R. Douglas [sic], passed to R.F. and M.L. Mayer and C.B.W., C.G.W. and R.E. Anderson, later sub-divided
Land - Mrs H.E. Bowker leased 9037 acres at Kedong, passed to R.F. and M.L. Mayer and C.B.W., C.G.W. and R.E. Anderson
Red 22 - Capt. C.B. Anderson, Mount Margaret, Escarpment
Red 22 - Executive, Convention of Associations
Nairobi Forest Road Cemetery - Claude Birkbeck Wright Anderson, Kenyan, age 79, died 4/7/74
Red Book 1912 - C.B. Anderson - Nairobi
Red Book 1912 - Committee Member of the EA Nursing Association - Mrs C. Anderson ?
Web - President of Nairobi Rotary Club - 1936-37
Considine - New European School Nairobi - Claude Anderson - b. 7/9/1895 - 12/9/1910
Gazette - 12/11/1919 - Register of Voters - Nairobi, South Area - Claude Birkbeck Wright Anderson - Asst. Manager, EA Standard, Riverdale
Red Book 1919 - Capt. C B W Anderson - KAR, Nairobi
Gazette - 6/2/1924 - Voters Register - Rift Valley - Claude Birkbeck Wright Anderson, Farmer, Mount Margaret Estate, Kedong Valley, Escarpment
Gazette - Voters List 1936 - Claude Birkbeck Wright Anderson, Business man, Riverdale, Nbi