View entry
Name: FAULCONER, Edward William 'Ted'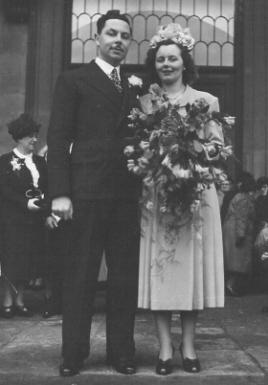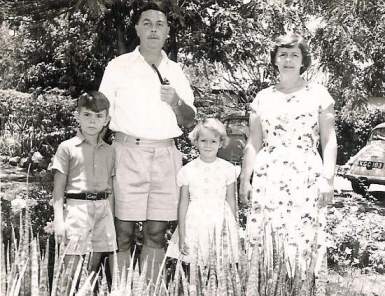 Nee: son of Edwin Stephen and bro of Desmond Stephen Faulconer
Birth Date: 1 July 1917 Poona, India
Death Date: 27 Apr 2003 West Byfleet, Surrey
Profession: Electrical engineer, EA Power & Lighting
Married: In Cockermouth 29.3.1948 Gwendoline Heather Holmes b. 29 June 1920 Glanford Brigg, Lincs., d. 11 Apr 2005 West Byfleet, Surrey
Children: Edwin (24.2.1953); Julia (22.8.1954)
Book Reference: Sitrep 2, Kenton
School: Kenton College - left 1927 for Prince of Wales School
General Information:
One of the original '500' men in the Kenya Regt. in 1937. (KR 472)
Info from Stephen Faulconer: he family moved from India to East Africa in 1926. Ted attended Primary School at Nairobi Primary School and later secondary school at the Prince of Wales in Nairobi Kenya. Each school holiday Ted and his younger brother, Desmond, had to travel from Nairobi by train to Mombasa, ship to Dar-es-Salaam and then train up to Morogoro Tanganyika to be with their parents. This long one week process was repeated when it was time to return to school again. After spending time in the Kings African Rifles Artillery division during World War 2 he chose to study Electrical Engineering at Dundee Scotland. He met and married Gwendoline Heather Holmes on 29/3/1948 at Workington in England. After qualifying, Ted was offered a position back in Kenya as an engineer with East African Power & Light based on the coast of Kenya at the port of Mombasa. They arrived in Kenya on the 20-7-52. Bear in mind that Kenya was a part of the British Empire at this time. Their first son Jonathan was later born on 24-2-1953 at Mombasa, Kenya. Their second child Julia was born in England on 22-8-1954. Ted was later transferred to the capital Nairobi and later to Kisumu on the shores of Lake Victoria.
In 1962 the family chose to move back to England and Ted worked for the Southern Electricity Board as one of their high power senior engineers until his retirement.Ted passed away in Sussex on 27/3/1948 aged 86yrs.