View entry
Name: WALKER, Henry Alexander CB, CMG, DSO (Col.)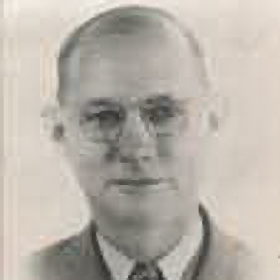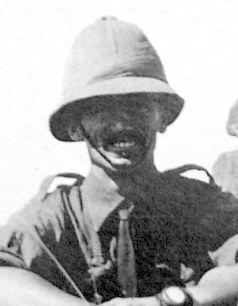 Nee: 'Hookey Walker'
Birth Date: 20.10.1874 Brighton
Death Date: 1.5.1953 Salisbury, Wiltshire
First Date: 1901
Profession: 1909 Commanding part of 1 KAR which went to Somaliland from Nyasaland. KAR - Campaign against the Mad Mullah - 1902-03 as Capt., Inspector General of KAR 1927-31
Married: In Chelsea 4 Sep 1907 Mrs Winifred Plunkett née Hadwen b. 2 Mar 1872 Fairfield, Lancs., d. 1 Feb 1959 Salisbury, Wilts. (prev. m. to Arthur William Alexander Plunkett 1868-1903)
Book Reference: Sitrep 6, Police, Moyse, Kenya Diary, Debrett, EA & Rhodesia, Drumkey, EAHB 1906, DSO, North, EAHB 1907
War Service: Royal Fusiliers
General Information:
Sitrep 6 - Africa General Service Medal 1902-56 - Nandi 1905-06 - This bar was awarded for service in Nandi country under Lt. Col. E.G. Harrison, DSO (RO), Maj. Walker (RF) and Capt. MacKay (Seaforths). Regiments present: 1,3,4, KAR and EA Police Force. Medals are known to an officer of the 'Mombasa Defence Force' and Capt. B.R. Graham, QO Corps of Guides.
Police - In 1905 two Battalions (3rd and 2nd) of the KAR under the command of Major J.D. Mackay and Lieut.-Col. H.A. Walker, were despatched against the Nandi. For a time I [Major Foran] commanded a Police column which was attached to the Expedition, but in October I was transferred to Mombasa, and Rayne took over the command of the Police column. Rayne was mentioned in despatches for his excellent service with the Sotik and Nandi Punitive Forces, receiving the EA General Service Medal with two bars (Sotik, 1905, and Nandi 1905/6)
Moyse - commanded No 2 column of the punitive expedition of the large Nandi Field Force of 1905
Kenya Diary - Oct 1905 - Nandi expedition - ....... Hookey Walker of my regiment and 2 KAR
Debrett - entered Roy. Fusiliers 1894, became Capt. 1900, Brevet Major 1906, Major 1910, Brevet Lieut.-Col. 1917, Lieut.-Col. 1920, and Col. 1924; served during operations in Somaliland 1902-4 (medal with 2 clasps), with Nandi Field Force 1905-6 (despatches, Brevet major, clasp), in Somaliland 1908-10 (despatches, clasp), and during European War 1914-18 (wounded, despatches, DSO, Brevet Lieut.-Col., Russian Order of St. Stanislaus with Swords), and Mesopotamia 1920-21 (despatches, CB, medal with clasp); commanded 165th Inf. Brig. TA 1925-7, since when he has been Inspector-Gen. KAR
East Africa & Rhodesia - 7/5/53 - Brigadier-General Henry Alexander Walker CB, CMG, DSO, Inspector-General of the KAR from 1927 to 1931, who has died at his home in Salisbury, Wiltshire at the age of 78, joined the Royal Fusiliers in 1894 and served with the KAR from 1900 to 1910. He held medals for the Somaliland campaign of 1902-04 with 3 clasps, the Nandi rebellion of 1905-06 (in which he was mentioned in despatches) and the Somaliland campaign of 1908-10, in which he was again mentioned. In the 1914-18 war he was mentioned in despatches 8 times, and in addition to his British decorations was awarded the Order of St. Stanislaus, 3rd class with swords. He retired from the Army in 1931.
North - arr. Mombasa from BCA with 1st Batt KAR & dep. for Mazeras 8/7/1905; Firearm registered at Mombasa on way to Mazeras 12/7/1905; Commended 2nd Column of Nandi Field Force