View entry
Name: JORGENSEN, Eric 'Jorg'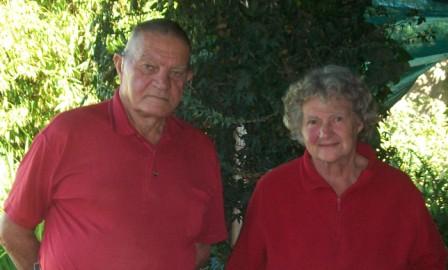 Nee: son of Knud Jorgensen
Birth Date: 10 Mar 1934 Kenya
Nationality: Danish
Profession: Farmer
Area: Eldoret
Married: Ann Savage, dau of his stepmother by her 1st marriage
Book Reference: Eldoret, Hut
General Information:
Eldoret - used to gaze across the flat uninteresting depression below his farm house toying with the idea of improving on Nature's handiwork. The depression covered some 550 acres of poorish grazing land. One evening he called a meeting of his 6 neighbours and before they returned to their own homes, they had decided to build a dam wall and turn the depression into a lake - Lessos dam. Two streams filled the dam within 50 days and the total cost of the project, borne by the 7 farmers of Lessos, was £3,000. One arm of the lake is one and a half miles long and the other one and a quarter miles. There is now [1967] a lively yacht club at the dam.
Hut - went to Australia
Paul Verkerk He farmed with his father in Kenya and left with him to farm in W. Australia.