View entry
Name: WEDDERBURN, Graham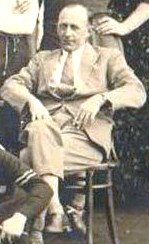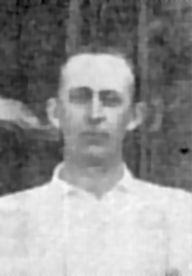 Birth Date: 8 Mar 1891 Natal
Death Date: Oct 1972
First Date: 1921
Profession: Asst. Registrar of Natives in 1939, appointed 1934. Originally a Clerk in 1921
Area: Nairobi, 1930 Native Affairs Dept., Nairobi
Married: 21 Dec 1915 Grace Banfield
Book Reference: Red 25, Red 31, Red 22, Barnes, Dominion, Rugby
General Information:
Barnes - Early player and committee member of Harlequins RFC, 1920s - Founder
Dominion - European Clerk, Native Affairs Department 1930
Rugby - Rugby Football Union of Kenya - inaugural year 1923 - Hon. Secretary and 1924-26
Red 25 - Hon. Secretary, Rugby Football Union of Kenya
Gazette, 6 Dec 1938 Nbi Voters List
Member of Nairobi Rugby XV 1921 and a founder of Harlequins RFC.
Info from Paul Okong'o He was Hon-Secretary of the Rugby Football Union of Kenya from 6/12/1923 to 1926. Graham arrived in Kenya about 1918 from Natal, South Africa where he was born in 1891.A founder member of both the RFUK and the two clubs-Nondescripts and Harlequins 11/7/1923.This information is available in newspapers of the time-East African Standard as well as minute books for the RFUK and Nondescripts. Graham contributed a chapter on Kenya to the book AHistory of South African Football -1875-1932 by Ivor D.Difford Chapter XVI. He passed away October 1972 and his family sent a telegram to the Kenya Rugby Union as well as Nondescripts. None other than Dr.Daniel Craven, President of the South African Rugby Board ,sent a message of condolences.