View entry
Name: WEBB, William John OBE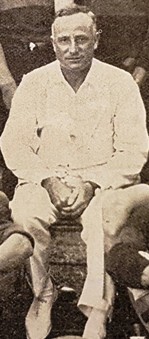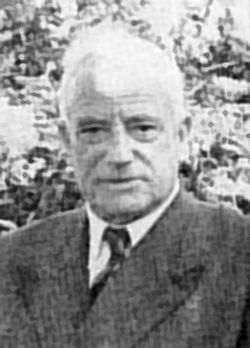 Nee: bro of Richard Hadfield Webb
Birth Date: 1884 New Zealand
Death Date: 17 Feb 1967 Nairobi
First Date: 1922
Profession: Planter, Kia Ora, Ruiru 1938
Area: Kia Ora, Ruiru, 1937 Ndunduini Est. Ruiru, 1914 Nyeri
Book Reference: Golf, KAD, Red 25, Red 31, Karen 50, Hut, EA & Rhodesia, Red 22, Ruiru, Kiambu Scrapbook, Leader14, Gazette
War Service: ?Australian Imperial Force
General Information:
President of the Golf Union of EA in 1939. Revived interest in golf at Ruiru in 1929/30.
Gazette 30 June 1967 probate
Barnes Langata cem Nairobi - sacred to the memory of / William John Webb O.B.E. / died 17.2.1967 / pioneer who devoted his life to Kenya / the people owe him much
East Africa & Rhodesia - 17/6/54 - Birthday Honours, OBE - for public services in Kenya
Kiambu Scrapbook - Ruiru Sports Club - In 1919 ….. The only farmer that I knew of was "Billiam" Webb, who, with his sister and brother-in-law, had started farming up towards the Gatundu area. …. Founder member of Ruiru Sports Club in 1921. President in 1929, 1932-36, 1944, 1950 ("Billiam" Webb).
Kiambu Scrapbook - Ruiru - Mr P.G. Dickinson, a brother-in-law of the well remembered "Billiam" Webb had started to farm on Kia-Ora, on the other side of the township in 1908, but did not plant coffee there till 1912. Mr Webb himself came to Kenya that year to manage another farm of Mr Dickinson's at Nyeri. In April 1914 he went to Kia-Ora, Mr Dickinson being on leave in England, and managed both properties until war broke out, paying monthly visits to Nyeri on a bicycle and only taking a day to cover the 91 miles of extremely bad road. But the major coffee developments in Ruiru in which he took part were made after the war when Mr John Ross joined the partnership.
Kiambu Scrapbook - Like Mr H.T. Wells, "Billiam" Webb was well known for his public work. He was appointed a JP as early as 1921 and a member of the Kiambu Road Board; he also served on the Nairobi District Council from its formation in 1928 until 1952, and was awarded the OBE.
Gazette - 29/10/1919 - Register of Voters - Kikuyu - William John Webb, Planter, Kiarora, Ruiru
KAD 1922 has W.T. Webb, Ruiru.
Karen 50 - One of the original members of Karen Club in 1937
Gazette 6 Dec 1938 Kiambu Voters List
Gazette 21 Apr 1967 probate