View entry
Name: WARD, Charles Henderson OBE, KPM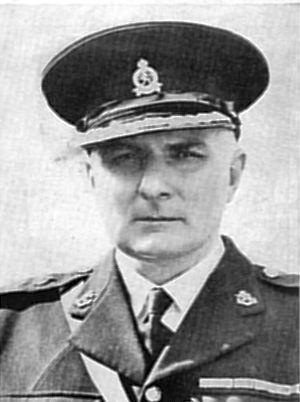 Birth Date: 11 Apr 1903 ?Newtownards, Ireland
First Date: 1923
Last Date: 1949
Profession: One of the BEADOC men who discovered that agriculture or stock raising was not his métier. He enlisted as a European Police Constable in 1925, after being a farm pupil at Ol' Kalou for two years. He served at Nairobi.
Area: Nairobi
Married: Margaret Elizabeth Cressall b. 1915
Children: Maureen Elizabeth (1939)
Book Reference: Police, Red 31, Colonial
War Service: Military service 1941-43, Major
School: Belfast Royal Acad. Inst., Imp. Serv. Coll. Windsor and St. Catherines Coll. Cambridge
General Information:
Police - He resigned in 1927 and returned to his home in County Down, Ireland. In the same year he joined the Nigerian Police as an Asst. Superintendent; he was promoted to Superintendent in 1937; in 1943 he was appointed Commissioner of Police, Sierra Leone, and was destined to return to Kenya as Commissioner from 1947 to 1949.
Colonial - Police Const. Kenya 1924; Asst. Inspr. 1926; Asst. Supt. Police Nigeria 1927; Supt. 1937; Commissioner Police Sierra Leone 1943; Kenya 1947; B. Guiana 1952
Blue Book 1926 appt. 1.7.1924